Upcoming Workshops
In June Dr. Karl Schaffer, a Kennedy Center Teaching Artist, will conduct the workshop: Physical Problem Solving: Math Dance for Leon County Schools teachers. Participants will learn techniques that engage their students in creative movement to help teach mathematical concepts of patterns, combinations, symmetry, and polyhedral (3-D) geometry.
Teachers must sign up through LCS to participate in these works shops. Please contact Calla MacNamara cmacnamara@fsu.edu with any questions.
Learn more about MathDance by watching the TEDxManhattanBeach talk here.
---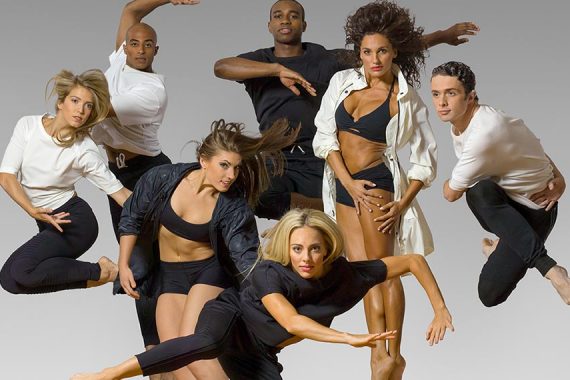 Sensory Friendly Performance
Parsons Dance Company will provide a sensory friendly performance for Gretchen Everhart School students. Building on its mission of delivering life-affirming, inspiring dance experiences worldwide, Parsons Dance has created targeted performances that ensure that all audiences, regardless of ability, have the opportunity to connect with the universal language of dance. These autism friendly performances give audiences the freedom to express themselves and react openly while watching the dancers and hearing the music.

---
Past Workshops
Mimi Herman, a Kennedy Center Teaching Artist and the 2017 North Carolina Piedmont Laureate, spent a week in 4th and 5th grade classrooms at Apalachee Tapestry Magnet School of the Arts in the Fall of 2017 to teach students and teachers to fall in love with writing, especially their own.
Fourth grade students in Ms. Laing's class work on completing their "Found Sound Concrete Poems" exercises. The students explore the differences between high, low and medium frequencies to help them understand all the different ways poems can be structured. Ms. Herman is able to fuse the students' current Poetry and English Languages Arts lesson with their Science classes.
"My stars thoroughly enjoyed the Mimi Herman's lesson.  They were actively engaged with both science and language arts standards.  What a positive experience!" – Mrs. Laing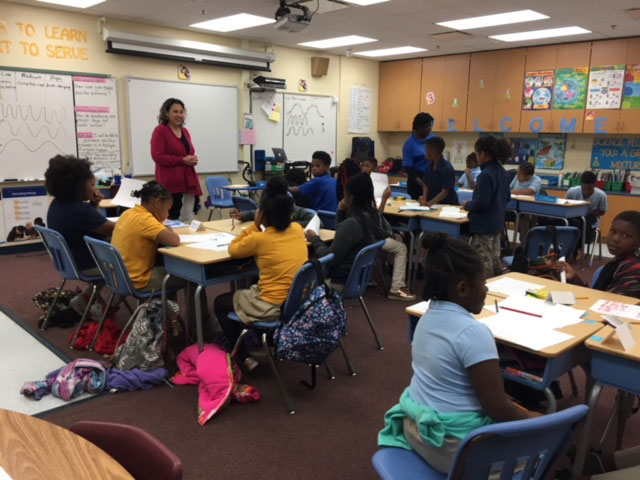 Mrs. Penny's 5th grade students tackle the concept of metaphors by comparing the different stages of a "water cycle" with the characteristics of a household washing machine. Ms. Herman customizes these activities to incorporate what the students are currently studying in their Science class, bridging the gap between science and poetry.
"Mrs. Mimi Herman has a great way with creativity and creating an atmosphere of eager learners on all levels. My students were excited about her arts integration lessons on similes, metaphors and the water cycle.  There was never a dull moment!" – Mrs. Penny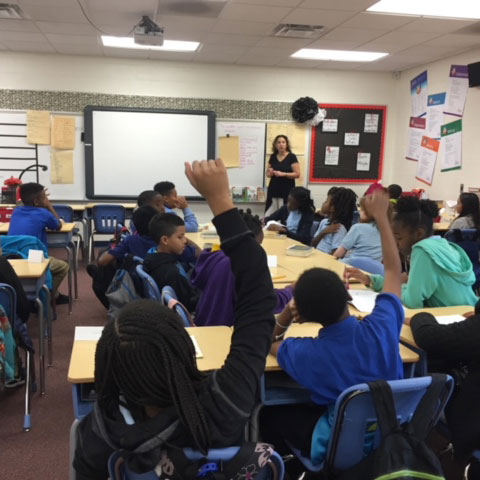 ---
Glenis Redmond, an award-winning performance poet, praise poet, educator, and writer from North Carolina, focuses on providing teachers techniques to help improve student's writing and speaking skills through poetry. During June 2017, teachers studied ways to involve students memorizing and performing their poems to further communicate the written word with appropriate voice projection, physical stance and gesture.