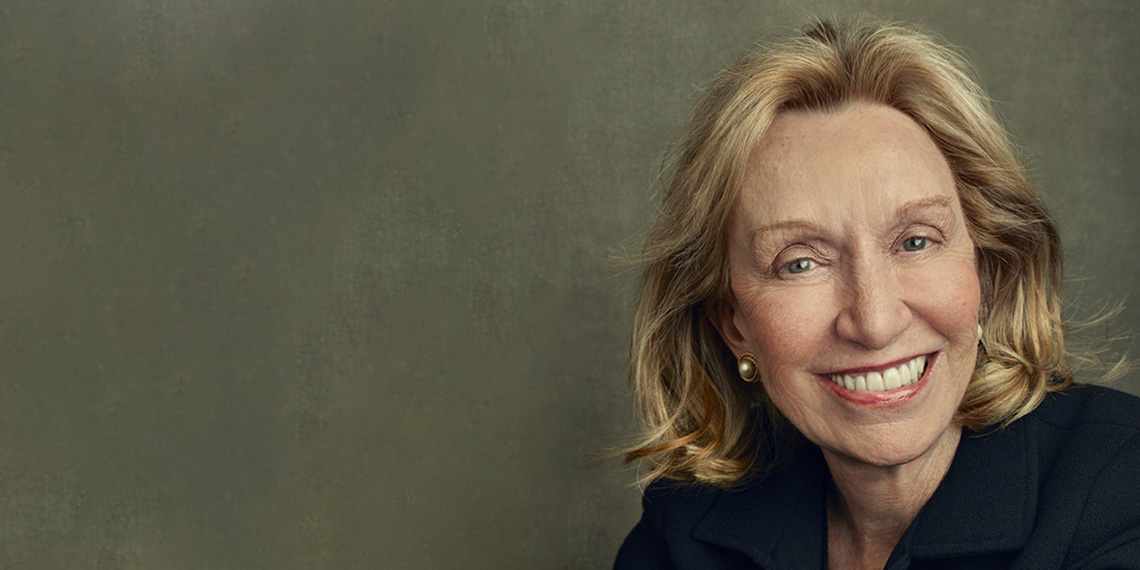 FSU's Institute of Politics and Opening Nights Present
Doris Kearns Goodwin
Doris Kearns Goodwin is a world-renowned presidential historian and Pulitzer Prize-winning author.
Goodwin is the author of seven critically acclaimed and New York Times best-selling books, including her most recent, Leadership in Turbulent Times, which incorporates her five decades of scholarship studying Presidents Abraham Lincoln, Theodore Roosevelt, Franklin Roosevelt and Lyndon Baines Johnson. Goodwin was awarded the Pulitzer Prize in history for No Ordinary Time: Franklin and Eleanor Roosevelt: The Home Front in World War II.
Well known for her appearances and commentary on television, Goodwin is seen frequently in documentaries and on television news and cable networks and late night talk shows. It was Goodwin's experience as a 24-year-old White House Fellow, working directly for President Johnson in his last year in the White House, and later assisting him in the preparation of his memoirs, that fueled her interest in becoming a presidential historian and author.
Goodwin graduated magna cum laude from Colby College. She earned a Doctor of Philosophy degree in Government from Harvard University, where she taught Government, including a course on the American Presidency. Goodwin lives in Boston, Massachusetts. She was the first woman to enter the Boston Red Sox locker room in 1979, and is a devoted fan of the World Series-winning team.
FSU students may attend free but must reserve a ticket.
Institute of Politics at Florida State University (IOP@FSU)
The IOP@FSU is a world-class, nonpartisan, and nationally renowned institute created through generous support from the State of Florida in 2020. The IOP@FSU promotes civil discourse and civic engagement by students and citizens. Housed within the College of Social Sciences and Public Policy at Florida State University, the IOP@FSU supports applied political research by a cadre of world-class scholars and mobilizes the talents of alumni, students, faculty, and friends within Florida's Capital City. For more, visit www.iopfsu.com.