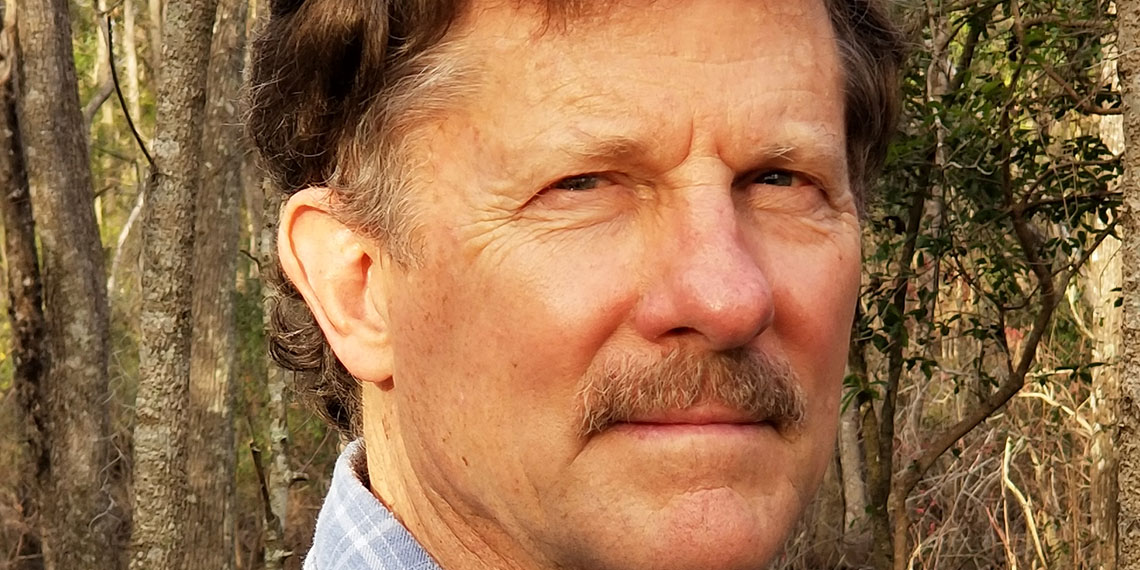 Joe Hutto

The Nature of Art
Mark Hinson will be the Moderator for the Q&A with Joe Hutto
Mark Hinson was a journalist and columnist for the Tallahassee Democrat for 28 years. Over the years, he has interviewed and written about hundreds of celebrities, including singer Rita Coolidge (Joe Hutto's wife). On stage, he has conducted talks with composer Philip Glass, Oscar-winning actor J.K. Simmons and critic Ken Tucker.
Joe will talk on the motivating force that seems to perpetually define the most significant expressions of our humanity, sharing his perspectives regarding the biological foundation of the aesthetic experience and the development of a mysterious driving force that appears to be peculiar to our species. The Natural History of art is an organic reflection of the most remarkable and perhaps the most significant aspect of our Human Nature.
Joe Hutto is a nationally recognized artist in photography, painting and bronze sculpture as well as an Emmy award-winning filmmaker and author of several internationally recognized books. His writing, scientific research, photography and artwork have been featured in numerous regional and national publications, including the Smithsonian and The New Yorker. He has worked as a professional archaeologist, and as a curator and conservator for the Museum of Florida History. For many years he was a field biologist for the State of Wyoming, studying Rocky Mountain bighorn sheep and mule deer. A life-long professional musician, Hutto has recorded and appeared on stage with multiple Grammy® Award-winning artists. He grew up in Tallahassee, is a graduate of Florida State University, and is now, again, a full-time resident of the Capital City.