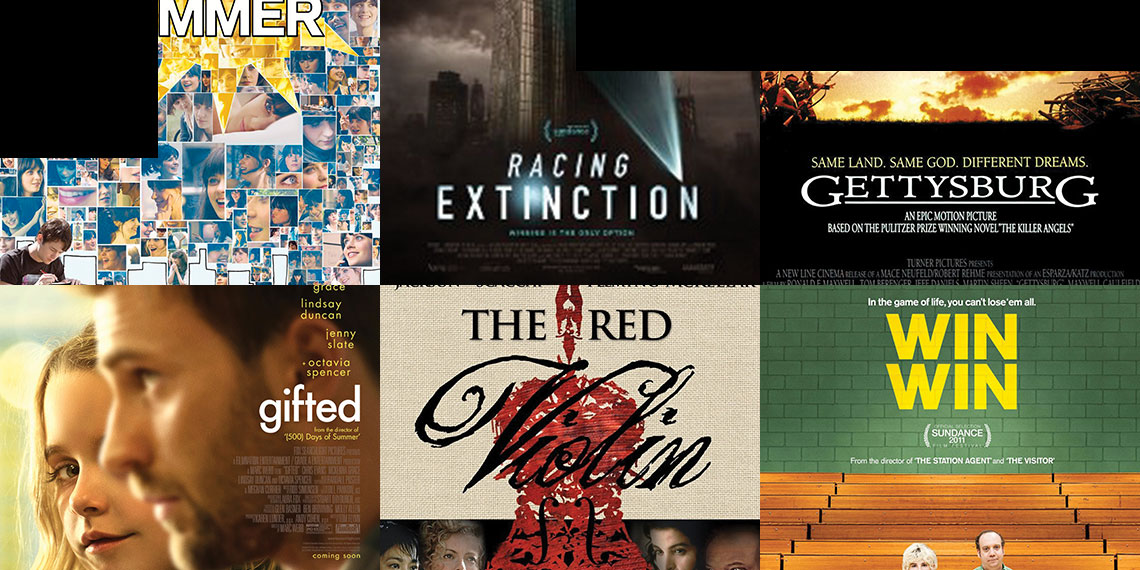 A Movie You Haven't Seen
Life and Nothing More was selected by Variety's Peter Debruge as one of the 10 Best Films of the 2017 Toronto International Film Festival.
We are announcing the film that will be shown for "A Movie You Haven't Seen" because it has strong ties to Tallahassee!
"Life and Nothing More," is the latest film by Antonio Méndez Esparza, filmmaker and professor at FSU's College of Motion Picture Arts. Filmed in Tallahassee during the 2016 Presidential Elections, "Life and Nothing More" boasts a cast of all non-professional actors. The film was awarded the John Cassavetes Award at the 2018 Independent Spirit Awards. It premiered at the Toronto International Film Festival and has toured through a number of A-list International Film festivals, including San Sebastian, Tokyo, Rome, Sao Paulo, Chicago, Morelia, and Thessaloniki. It was selected as the opening film in New York for the prestigious Film Comment Selects. Antonio Méndez Esparza received a Guggenheim Grant and Florida Council for the Arts Grant to develop the film.
Dave Heller of the Florida State University news wrote about Life and Nothing More,
"[Antonio's] talented cast members, all of whom were nonprofessional, first-time movie actors from Tallahassee, literally selected from the aisles of Walmart and other ordinary places around town. Esparza spent two years casting the film. He ultimately found the perfect group to breathe life into his story about the power of single mothers and the toxic impact of racism, economic disenfranchisement and the criminal justice system on African-American families, too often marginalized by society."
Born in Madrid, Antonio earned a law degree before moving to the U.S. to develop his filmmaking career, where he earned an MFA from Columbia University. Antonio is the co-founder of Aquí y Allí Films, a feature film production company with a special interest in fostering the work of relevant and personal storytelling.
There will be a Q&A and reception with Antonio Méndez Esparza following the screening.
Since its inception in 1999, Opening Nights has presented an annual movie. Silent films, local creations, Oscar® Nominees, and international film circuit delights—each film has added to the collective cinema experience in Tallahassee. The selected film will be appropriate for all audiences and will include a panel discussion with industry professionals. Presented collaboratively with the FSU College of Motion Picture Arts Torchlight Program, this year's film is sure to inspire, entertain and educate.
---