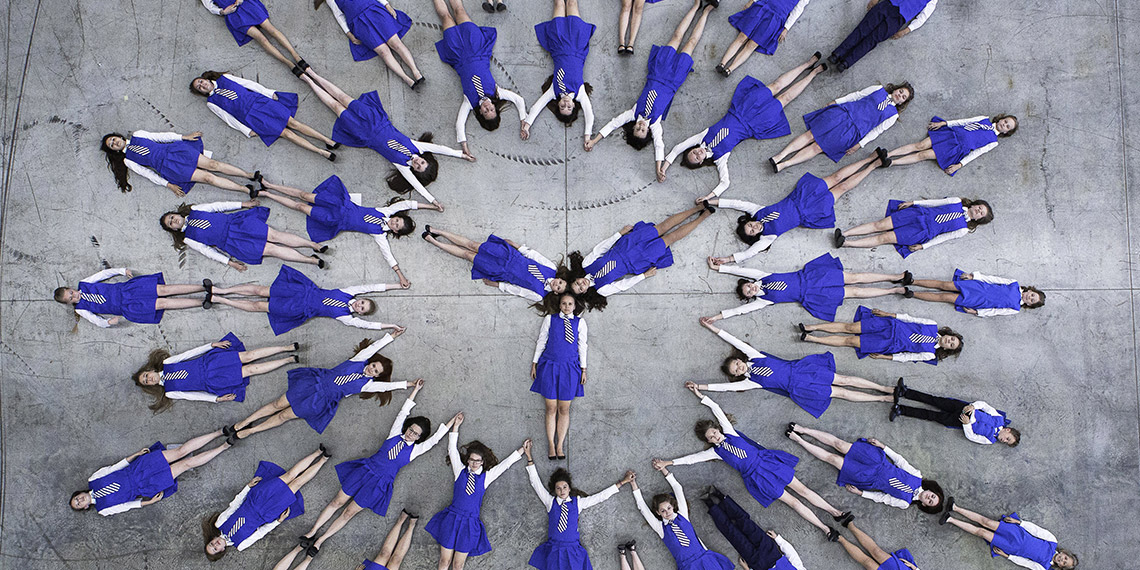 Druzina-Michaela Klakurkova
Prague Philharmonic Children's Choir
Spiritual Journey Through the Centuries
Founded in 1932, the Prague Philharmonic Children's Choir is one of the most recognized Czech artistic collectives. Its tradition and the breadth of its artistic scope make it a unique musical institution, not only in the Czech Republic but throughout Europe. Its most talented children have grown into distinguished musicians—conductors, directors, composers, singers and instrumentalists.
This program, Spiritual Journey Through the Centuries, is the most significant choral works by leading world composers, with organ accompaniment (G.P. da Palestrina, A. Dvořák, P.I. Tchaikovsky, C. Franck, J. Novák, a. Pärt ad.)
Among the choir's greatest achievements are appearances at La Scala in Milan, Carnegie Hall in New York and the Bregenzer Festspiele in Austria.
Over the course of its existence, the choir has recorded over 50 CDs of both Czech and international music. Its outstanding reputation is demonstrated by the numerous awards and official honors it has received, including the European Grand Prix. The choir regularly collaborates with leading orchestras, ensembles and soloists and has performed successfully in Europe, Japan, USA, Canada, Mexico, Singapore, Malaysia, South Africa, Australia and New Zealand.
---
Program

Spiritual Journey (with organ)
Prague Philharmonic Children's Choir
Choirmaster: Petr Louženský
Organ: Jan Kalfus
Rorando coeli
Jan Campanus Vodnansky (1572-1622)
Ave Maria
Tomás Luís da Vittoria (1548-1611)
Ecco
Orlando di Lasso (1532-1594)
Alleluia
Randall Thompson (1899-1984)
Laudate Dominum
Slavomir Horinka (b. 1980)
Domine, non est exaltate
Slavomir Horinka (b. 1980)
Maria, mater nostra
Ivan Kurz (b. 1947)
Gloria
Leonard Bernstein (1918-1990)
Veni, Domine
Felix Mendelssohn-Bartholdy (1809-1847)
Laudate pueri
Felix Mendelssohn-Bartholdy (1809-1847)
Tantum Ergo
Gabriel Faure (1845-1924)
Tantum Ergo
Gabriel Faure (1845-1924)
Ave Maria
Antonin Dvorak (1841-1904)
Gloria
Jan Novak (1921-1984)
Ave Maria
Jan Novak (1921-1984)
Ave verum corpus
Francis Poulenc (1899-1963)
Peace Upon You, Jerusalem
Arvo Pärt (b. 1935)
Zwei Beter
Arvo Pärt (b. 1935)
---