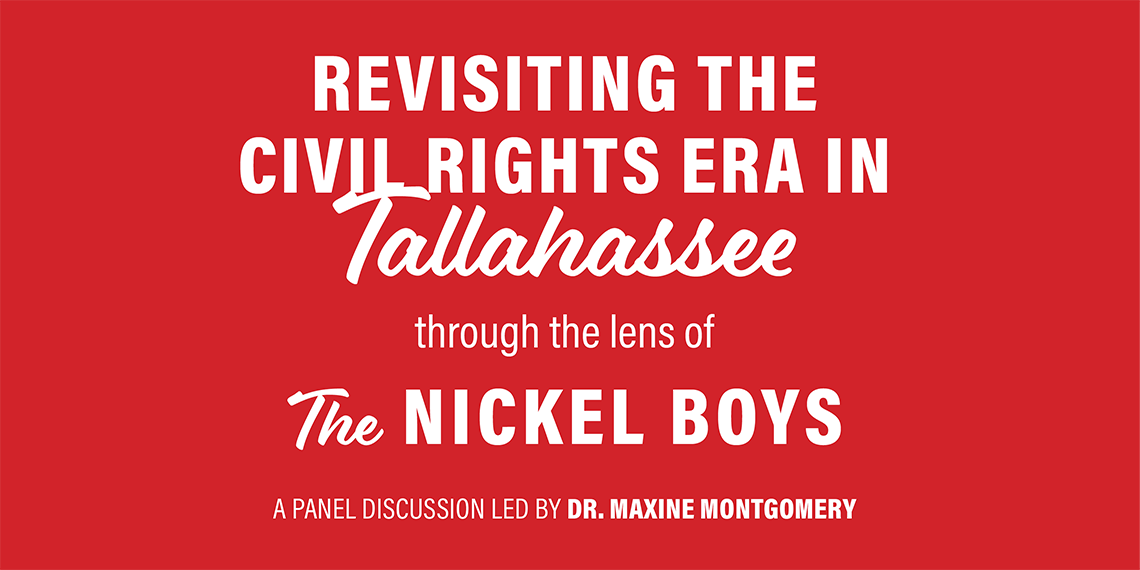 Revisiting The Civil Rights Era in Tallahassee Through the Lens of The Nickel Boys
DR. MAXINE MONTGOMERY, Robert O. Lawton Distinguished Professor of English, will moderate the discussion with panelists representing a diversity of viewpoints surrounding the modern Civil Rights Movement and the implications of that era as featured in The Nickel Boys. To help prepare the community for Colson Whitehead's February 9 Opening Nights public lecture, this panel will highlight connections to our local community and offer insight into the author's literary process.
Panelists
DR. REGINALD ELLIS – FAMU Assistant Dean, School of Graduate Studies, and Research and Associate Professor of History
VALERIE SCOON – FSU Film, Director of Invisible History: Middle Florida's Hidden Roots
PROFESSOR RAVI HOWARD – FSU English Professor and Word of South Featured Author
PASTOR DEREK STEELE – Son of the late Tallahassee Civil Rights Activist Reverend C. K. Steele
Event Parking
Parking can be found in the Diffenbaugh lot off Jefferson Street.