The Opening Nights Arts Advocate Award recognizes education professionals that establish exemplary support for arts education in their school to impact as many students as possible through partnerships with Opening Nights in Class programming or other local arts organizations.
Application
List local arts organizations where you created successful partnerships within the past three years.
Write one short essay about how you demonstrate a strong commitment to high-quality arts education in the classroom. Use examples of activities or student involvement. Less than 350 words.
Provide one letter of recommendation from your principal, department chair, supervisor or co-educator highlighting your outstanding efforts to undertake additional art activities that enhance and expand the learning experience of students.
A Selection Committee will select three to five final candidates to be interviewed in March of 2020.
How to Apply
Email openingnights@fsu.edu with subject line "Arts Advocate Award – Your School – Your Last Name" and attach the following documents:
Arts Organizations List
Short Essay
Letter of Recommendation
Please save files accordingly with the above name and include your school and last name.
Example: "Short Essay – Tallahassee High School – MacNamara"
Timeline
February 20, 2020 – Application Due Date
March, 2020 – Interview Finalists
May 7, 2020 – Present Opening Nights Arts Advocate Award at the Leon County Schools "A Night of Celebration" event.
---
Past Winners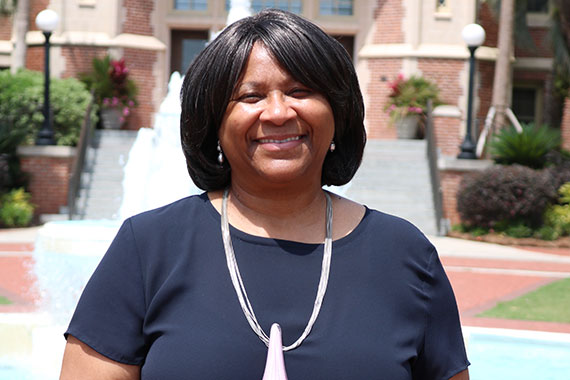 "As a society, we all benefit from organizations that give back to our students, teachers, and communities. Opening Nights at FSU has proven to be that vital partner supporting the educational needs of our school community. These benefits have been life changing for my school because of the diverse experiences provided through performing groups, resident artists, and follow up materials"
– Dr. Iris Wilson, Opening Nights 2019 Arts Advocate Award Winner