Opening Nights in Class aims to engage and inspire students and educators by acting as a catalyst for learning, exercising creativity and encouraging achievement through the performing arts. With the support of our donors, Opening Nights in Class programming includes a variety of K-12 performances, lectures, master classes and workshops.
2023-24 Opening Nights in Class K-12 Artist Residency Programs
In partnership with Opening Nights in Class and Leon County Schools, we can present two professional touring artists in Tallahassee with their complete focus, time, and attention on uplifting our K-5 populations.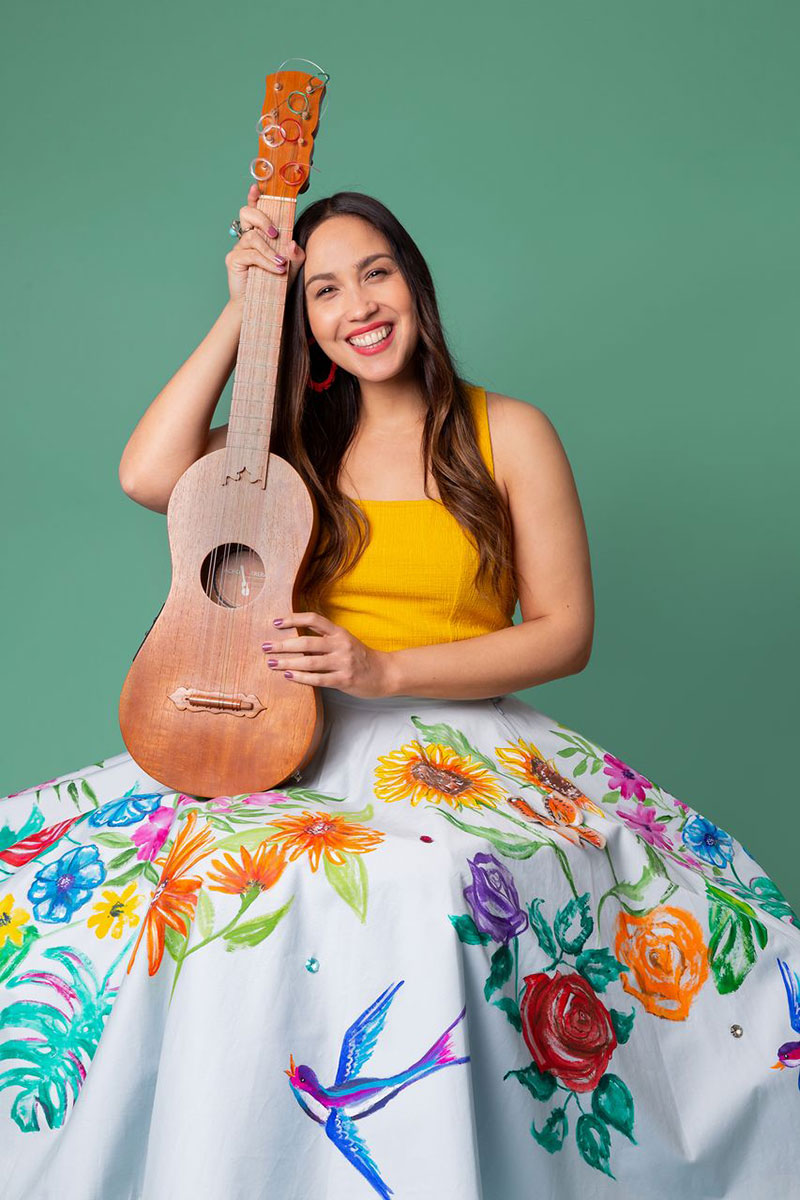 Sonia De Los Santos
Artist Residency
Hispanic Heritage Month (Fall 2023)
---
Born and raised in Monterrey, Mexico, Sonia De Los Santos exudes the joy she sings about. This whole-hearted concert includes songs from her three family music albums: Mi Viaje: De Nuevo León To The New York Island (Parents Choice Gold Award Winner), ¡Alegría! (Latin Grammy Nominee) and Esperanza. Singing in both Spanish and English, Sonia's music is inspired by various Latin American rhythms like son jarocho, cumbia and salsa, as well as the North American folk traditions from the United States. It's hard not to smile when she's sharing some of her favorite things – migrating birds, friendship, chocolate, and anecdotes about growing up in Mexico and realizing her childhood dream of moving to New York.
In her highly interactive performances, students love singing along in Spanish and English, dancing in and out of their seats while learning about musical instruments and rhythms from Latin America. Sonia's messages of finding hope and connection in our global community inspire and excite children and grown-ups of all backgrounds. Sonia De Los Santos offers Latin American rhythm and dance workshops for kids. See page.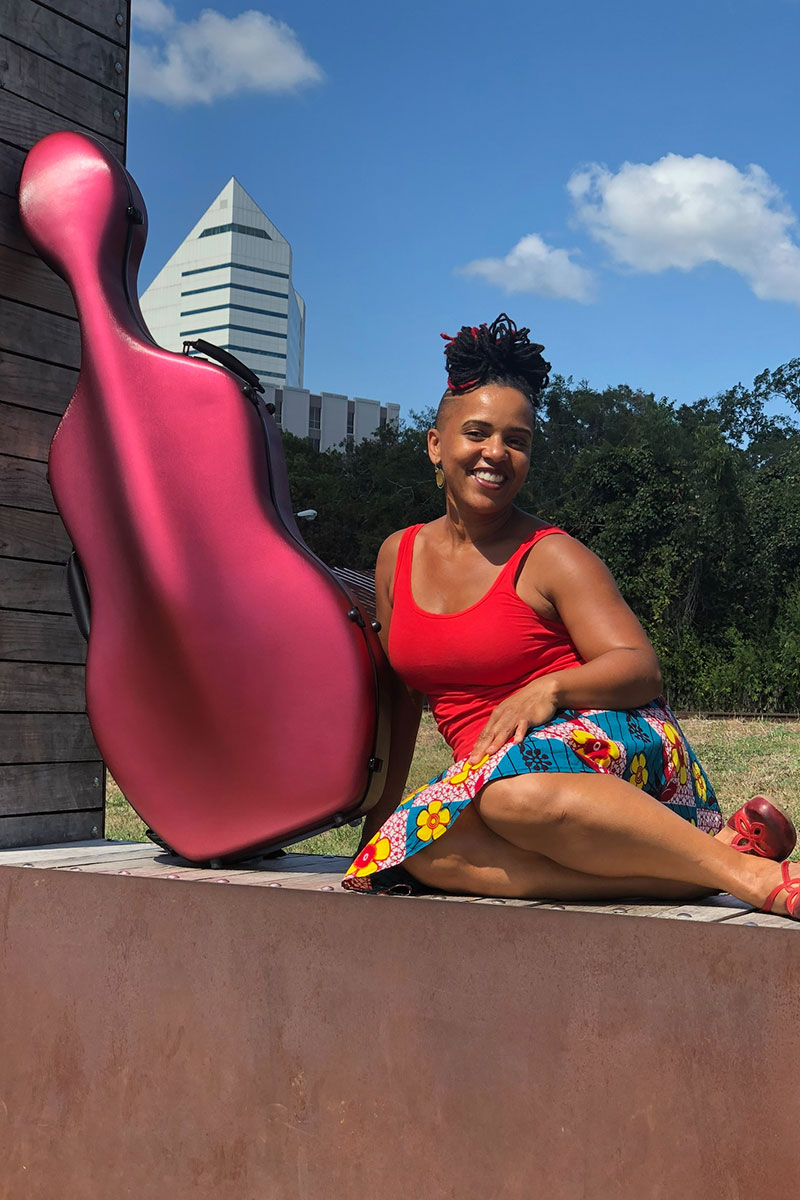 Shana Tucker
Artist Residency
Black History Month (Spring 2024)
---
With a deep respect for lyrical storytelling, cellist/singer-songwriter SHANA TUCKER delivers a unique voice through her self-described genre of ChamberSoul™. Shana's melodies weave strong hints of jazz, classical, soulful folk, acoustic pop and a touch of R&B into a distinctive rhythmic tapestry.
A front-line advocate for arts education, Shana is a newly-designated A+ (Arts Integration) Schools Apprentice Fellow, and has been a teaching artist with Wolf Trap Institute for Early Learning Through the Arts (NC and NV) since 2015. She has also been a teaching artist with United Arts Council of Raleigh/Wake County NC and The Smith Center for Performing Arts – Las Vegas. Shana incorporates artist-in-residences, workshops and community outreach opportunities wherever in the world her performances take her. See page.
2023-24 Opening Nights in Class Artists Include
Master Classes Supported by
Opening Nights master classes provide students the added benefit of developing and honing their skills by learning directly from world-renowned artists. Sponsorships make possible this broad offering of master classes for FSU students and students in the community.
Please contact Calla MacNamara, Education and Engagement Manager, for information about Opening Nights in Class at cmacnamara@fsu.edu.