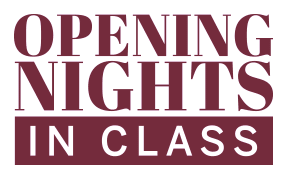 The purpose of "Opening Nights in Class" is to educate, illuminate and inspire students of all ages on and off FSU's campus.
Opening Nights at Florida State University is committed to providing our campus and the Big Bend area with educational and engaging opportunities so that students and residents can enjoy cultural activities. Our series of educational programs provide once-in-a-lifetime experiences through school performances, master classes and workshops with world-renowned performers at no charge to participants.
---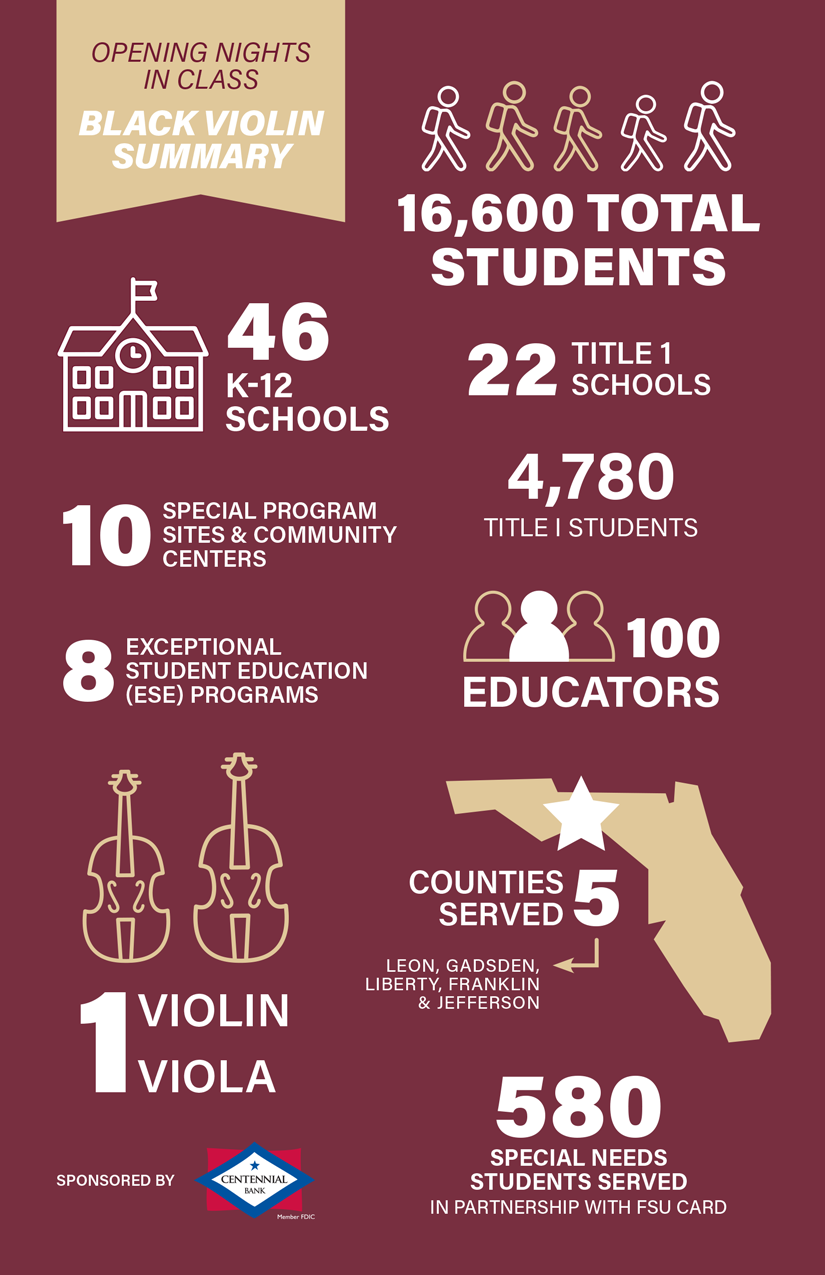 Opening Nights in Class: Black Violin Summary — 1 violin, 1 viola; 16,000 total students; 46 K-12 schools, 100 educators, 22 Title 1 schools; 4,780 Title 1 students; 10 special program sites and community centers; 8 exceptional student education (ESE) programs, 580 special needs students served in partnership with FSUCard; 5 counties served (Leon, Gadsden, Liberty, Franklin, and Jefferson; sponsored by Centennial Bank.
---
---
---
---