Available to educators and students starting Monday, January 25th until Friday, March 5th.
Black Violin enters the student virtual space with an all new, high energy, performance that takes their unique blend of classical music, hip-hop, jazz and pop to new heights in this new video concert experience. Recorded at the Broward Center for the Performing Arts, this engaging, high definition multi-camera video covers themes of perseverance, exploration and unity with songs like "Rise," "Unbreakable," "Believer," "Dreamer" and "Impossible is Possible."
Embedded in this 40-minute performance is a message for students and educators about challenging stereotypes and status quo conventions, and that pathways to success require commitment, practice and unwavering dedication.
Email Calla MacNamara at cmacnamara@fsu.edu to gain access to this event.
---
Resource Packet
Using Florida Standards and input from Leon County Educators, the ON in Class K-12 Resource Committee packet acts as a curricular-based educational guide with activities that can be used in the classroom. Teachers will find classroom resources for students ranging from Kindergarten through Middle School.
K-12 Committee Resource Packet
---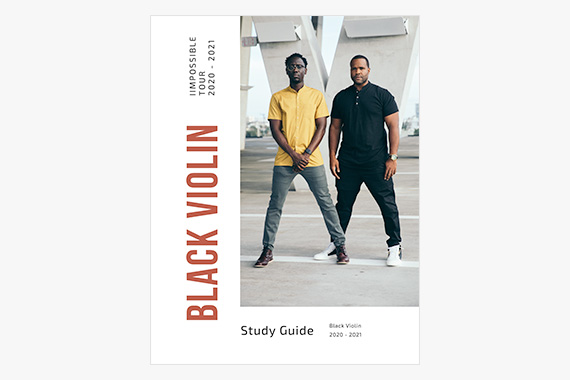 Study Guide
Black Violin has created an overview explaining themselves and the elements of their performance. Ideal for High School students, this document dives deeper into the duo's original style and what makes their approach so unique.
Study Guide
---
Black Violin recently released a music video that is an excellent example of storytelling. Share this with your classroom to get your students excited about the concert experience.
'Impossible is Possible'