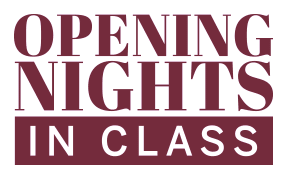 Opening Nights in Class aims to engage and inspire students and educators by acting as a catalyst for learning, exercising creativity and encouraging achievement through the performing arts. With the support of our donors, Opening Nights in Class programming includes a variety of K-12 performances, lectures, master classes and workshops.
---
Cristina Pato will host her lecture, Transcending Disciplines: An Artist's Journey to Cultural Sustainability, for FSU students at the Center of Global Engagement. During this time she will share her artistic journey, forging a multifaceted career as an internationally acclaimed Galician bagpiper master, classical pianist, producer and educator.  Cristina will also underscore how her multiple identities are a platform to probe social questions raised by the intersection of classical and folkloric music.
---
David Engel will work with our College of Social Work faculty and student during a workshop focusing on the healing art of hospital clowning. Afterwards, David will spend time with our local community by bringing cheer and silliness into our Child Life programs.
---
Trey McLaughlin will collaborate with FAMU gospel choir to include some Tallahassee talent into his public performance. It is a rare treat when our local talent gets to share the Ruby Diamond Concert Hall stage with our world touring artists.
---
Larry Mitchell will join Opening Nights and Arts4All Florida in collaboration with Florida State University Autism Institute, Center for Autism and Related Disabilities and University of Choice along with Leon County Schools to present "The Larry Mitchel Interchange: Music for All."
Drawing upon his prior experiences with emerging musicians with autism, Larry will lead a four-day participatory music workshop for Leon County school students with autism and a range of other disabilities. With aspiring musicians from Lincoln and Leon High Schools along with a group of young adult musicians comprised of FSU "University of Choice" members, College of Music students, and clients of the Florida State University Center for Autism and Related Disabilities (FSU CARD). Student musicians will be drawn from special education classes, music classes, and general education classes and will comprise an inclusive learning body of students of all abilities.
Larry Mitchell will present a free public concert on Friday, February 21st at 6:30pm that will showcase student musicians that have worked with Larry throughout the week.
---