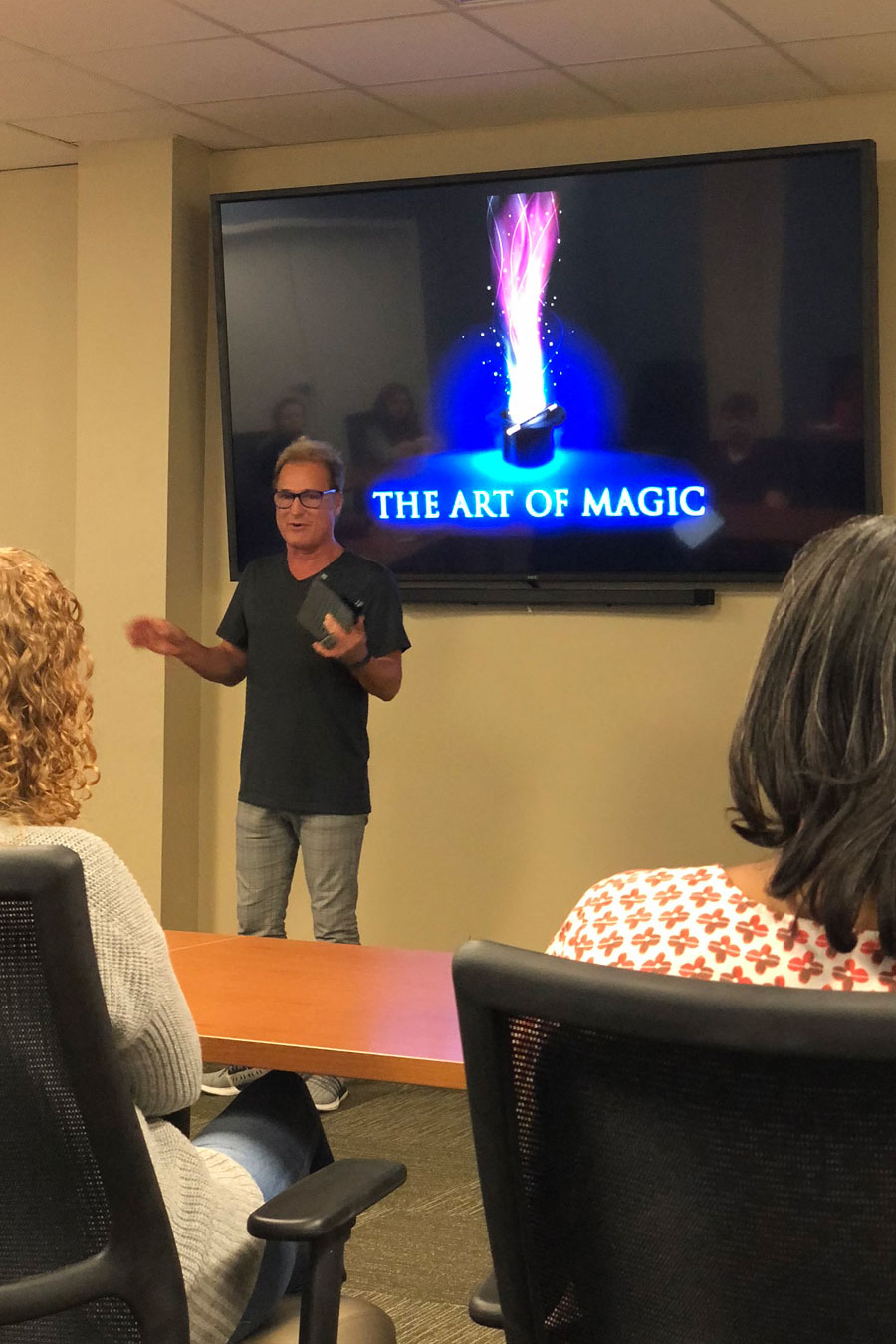 At the FSU Autism Institute, Kevin was able to make life long connections with the top researcher in the field of autism studies from FSU's faculty and staff in addition to hosting a workshop for these already talented educators in the art of magic. In this workshop they learned magic tricks to teach their clients and were able to dive into Kevin's Hocus Focus™ Analytics Scale – a performance-based assessment instrument developed to measure student outcomes in cognition, motor skills, communication, and social skills while developing creativity.
Amy M. Wetherby, Ph.D., CCC-SLP, a distinguished research professor in the Department of Clinical Sciences and Director of the Autism Institute in the College of Medicine, was able to meet with Kevin to discuss his unique joinery of marrying the art of magic into a researched focus tool to help people with autism. The conversations and parallel goals have made for a long-lasting, mutually beneficial relationship.
The FSU Autism Institute was established to coordinate and promote research, education, and service related to autism spectrum disorders.