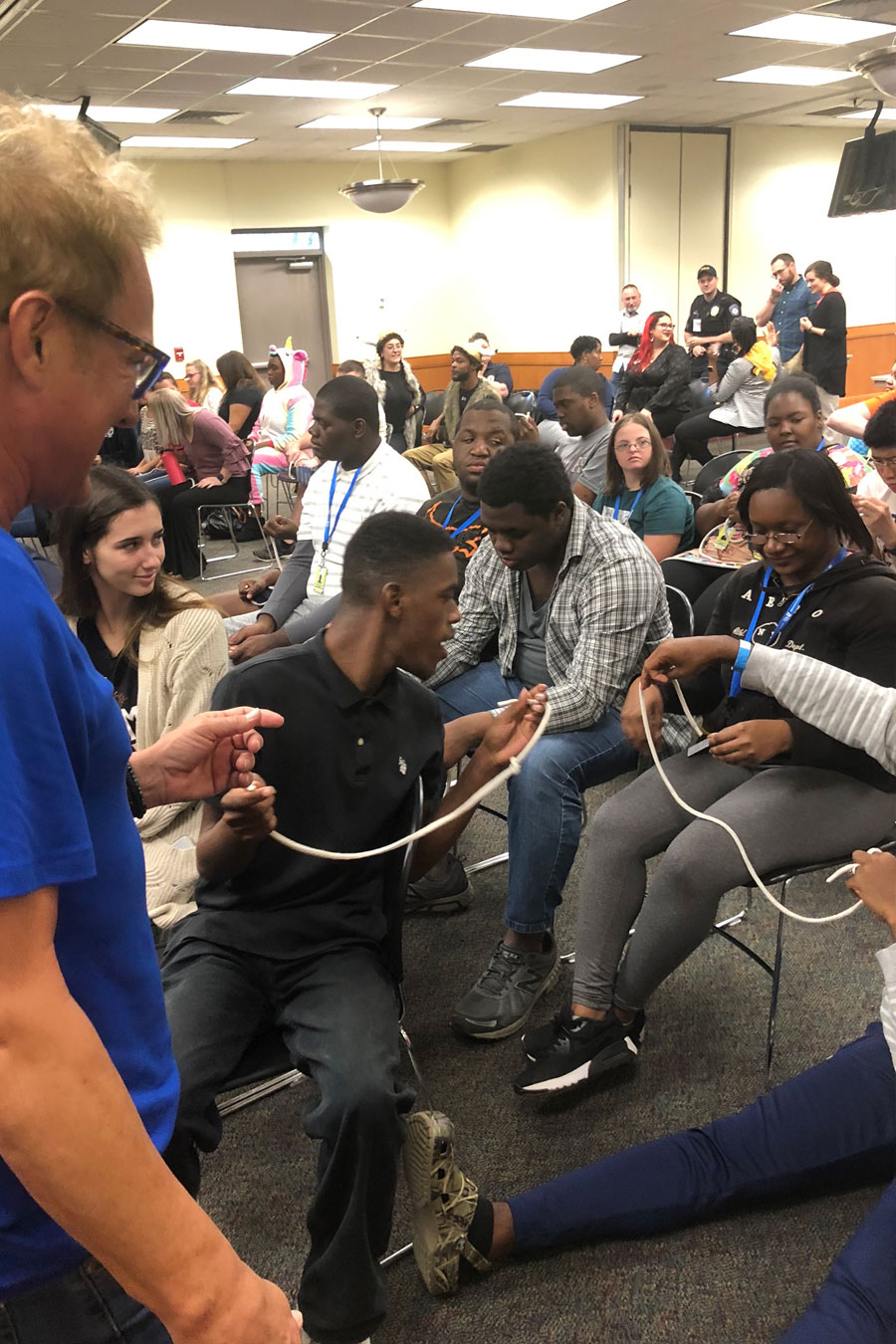 Kevin Spencer presented a special lecture in partnership with TCC Student Services. During this lecture, Kevin was able to impact TCC students and faculty along with special guests from the TCC Emergency Management Team, ACE (Adult Community Education) students and teachers, Flagler College students, and professors from the Education Department.
Even some students from ACE were able to perform their magic tricks for the audience! They were able to laugh, learn and connect with magic during the demonstration lecture. The mission of ACE is to provide educational opportunities, enabling adult learners 16 years and older to become responsible, independent contributors in the community in which they live and work.
Kevin also joined some Eagle Connections students for lunch after the lecture. Eagle Connections is a postsecondary comprehensive transition program for students with intellectual disabilities. The program follows the mission of the College to provide a learning environment that prepares students for success in a global economy by offering higher education pathways, workforce opportunities, and civic engagement experiences. Kevin listened to their career goals and answered questions about "making it" in the world of show business.