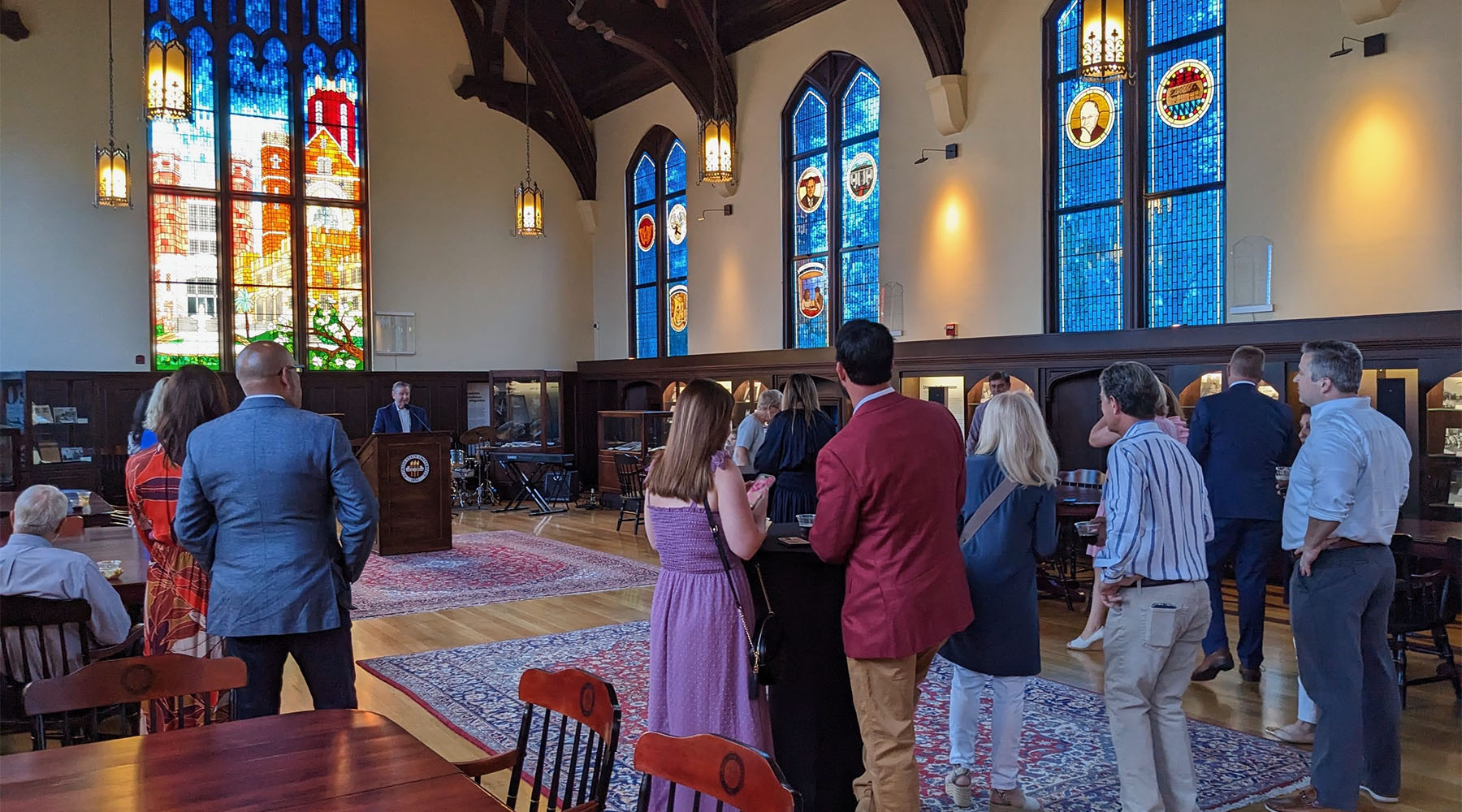 After a great season, Opening Nights was able to celebrate our incredible volunteers with our annual Volunteer Celebration. Hosted in Dodd Hall's FSU Heritage Museum, the Opening Night's ushers gathered for a catered dinner and social hour. They were also presented with superlatives to commemorate their hard work.
"We are so grateful for our volunteers and everything they do. They always ensure our performances run as smoothly as possible, and we appreciate them taking the time to support our mission," said ______.
The Opening Nights volunteers take on the hard work of assisting patrons, distributing programs, helping with seating and navigation, and, above all, making everyone feel welcome and ensuring a wonderful experience at every show.
If you are interested in becoming an Opening Nights volunteer, please visit openingnights.fsu.edu/about/volunteer or call 850-644-7670.