Director's Column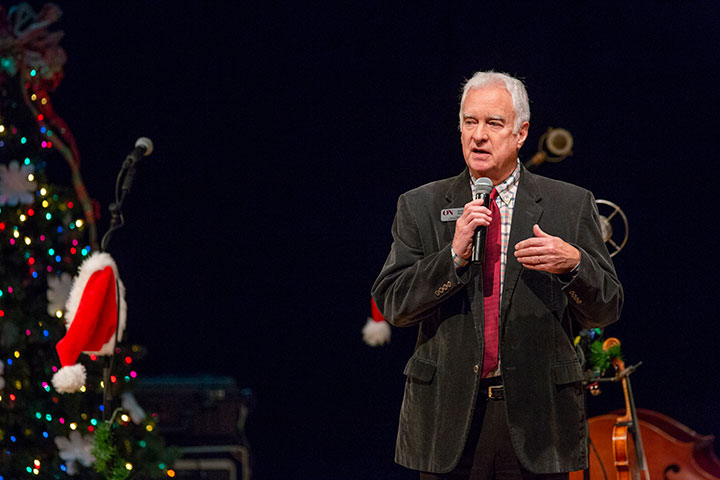 My hopes are that you get to enjoy time with family and friends this holiday season. The ON team is enjoying some time off to get ready for the new year when we will be presenting 26 more performances for the 2018-19 Season. "Good things are yet to come!"
We kick off the second half of the season on January 9 with the Scottish rock sensation Skerryvore and conclude this year's offerings with Grammy winner Rosanne Cash on April 27.
To make your holidays bright, we are offering some exceptional discounts. Please visit our special Holiday Gift Giving idea page—information below.
As I celebrate my one-year anniversary with Opening Nights, I extend my thanks to you for making my wife, Judy, and me feel so welcome in the Florida State University/Tallahassee community. We look forward to see you at many upcoming performances.
Warm wishes this holiday season!
Sincerely, Michael
---
Holiday Gift Giving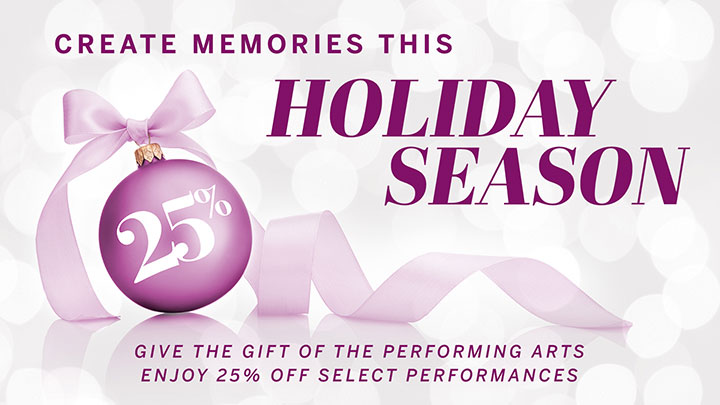 To make gift giving easier, Opening Nights is offering a 25% discount on select 2019 performances* with promo code ONHoliday.
We've even provided suggestions for the best performances for children, tweens and teens or any performing-arts lovers in your life. Give the gift of lasting memories with the performing arts. The promo is only good through January 4, so don't delay!
---
Opening Nights in Class
Since the start of the 2018-19 season, more than 2,550 students have enjoyed Opening Nights in Class programming through college master classes, K-12 performances, and customized workshops. All three of our December artists participated in Opening Nights in Class programs.
Mandy Harvey shared her story through songs about her personal journey to inspire students to hope, dream and achieve. Mandy answered questions from the audience and led students in a science experiment using balloons. She showed students how they could feel the sound music makes, a trick she uses herself when performing. Students were given balloons to blow up. She told them to feel it while a neighbor talked or hold it to their ear to hear the amplified sounds.
W.T. Moore Elementary and Swift Creek Middle School were in attendance as each school specializes in teaching local deaf students.
See Tallahassee Democrat's Ashley White's coverage.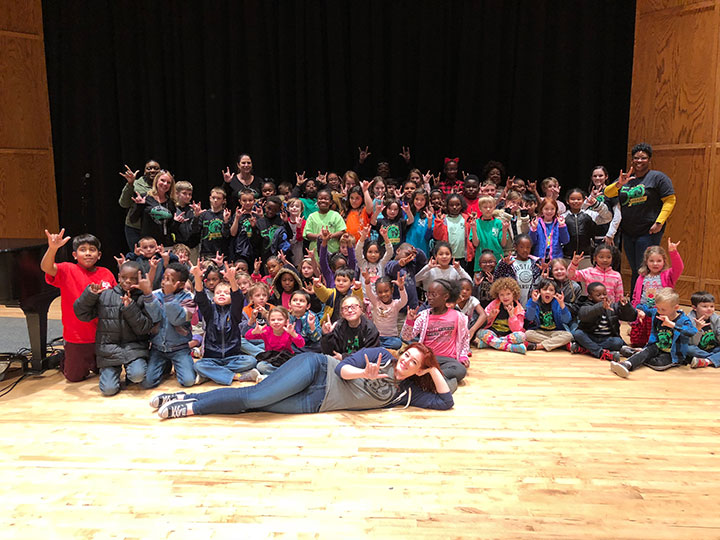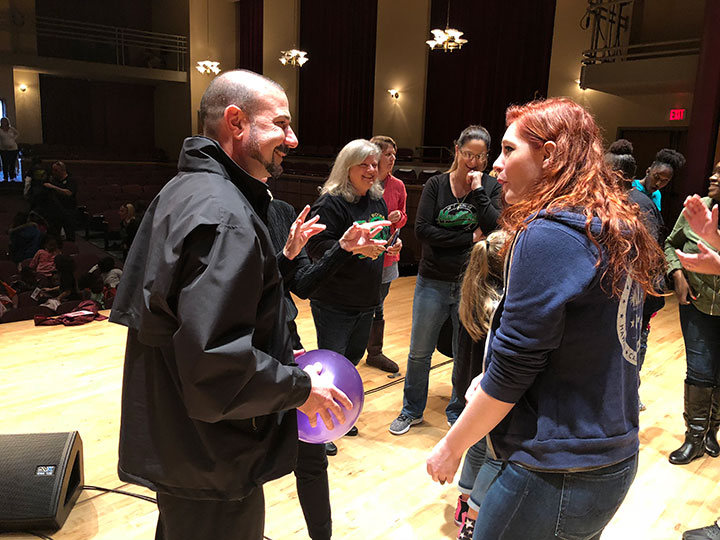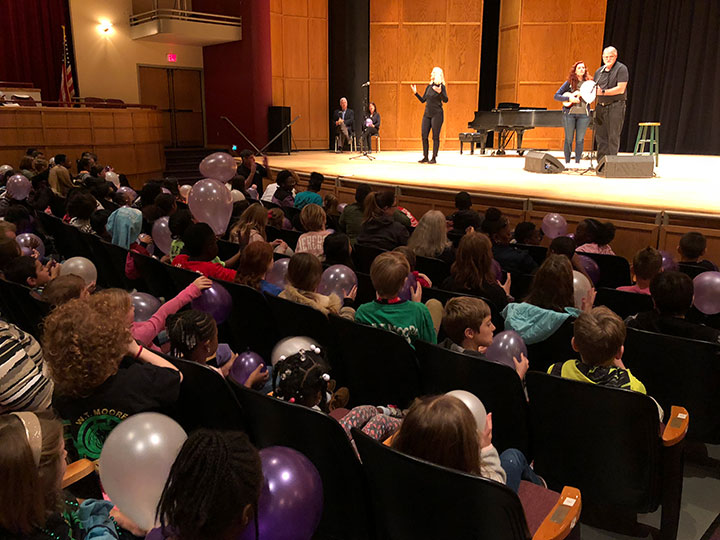 ---
Soweto Gospel Choir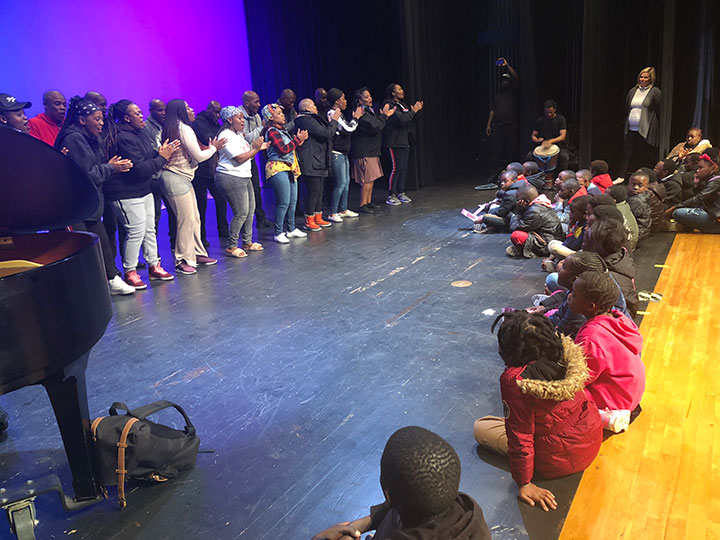 Following their moving public performance in Ruby Diamond, Soweto Gospel Choir performed an abridged version of "Songs of the Free" for Godby High School and Bond Elementary students. Bond is home to Swahili-speaking students who have emigrated from Congo.
Supported by AT&T, Opening Nights with the help of the Florida Center for Reading Research, provided students customized programs that provided details on Nelson Mandela's life and the choir's colorful costumes.
---
The Barefoot Movement
Thanks to The St. Joe Community Foundation, The Barefoot Movement was able to bring holiday cheer to Hiland Park Elementary School students in Bay County and a free community performance to Panama City.
The Nashville-based bluegrass band taught the students the difference between original, cover and traditional songs and performed examples of each. Students sang along, asked questions, and grinned ear to ear as each one got a candy cane to take home.
The group was much-welcomed entertainment for this community as they are still recovering from the devastation of Hurricane Michael.
The Barefoot Movement also visited Cobb Middle School in Tallahassee to offer a master class to the school's band and orchestra students. After performing a variety of songs, the band answered questions from the students. They provided insight on how they started their careers, how they use different techniques to change the sound of their instruments, life on the road (how to travel with a huge upright bass), and the importance of setting goals for the future.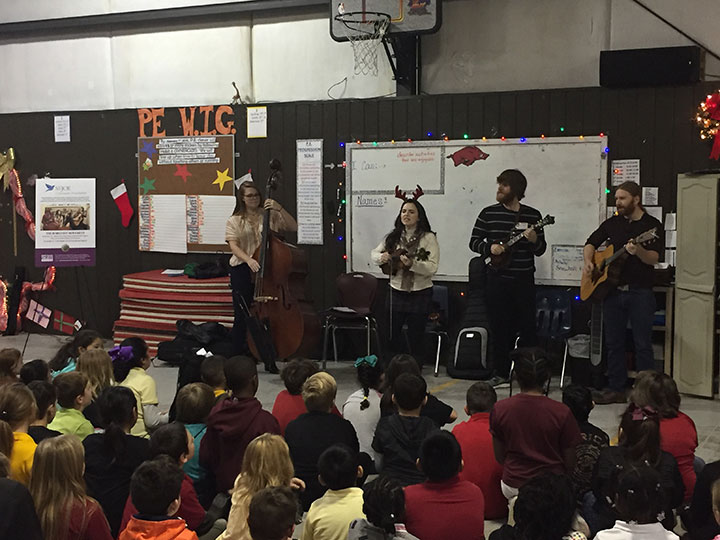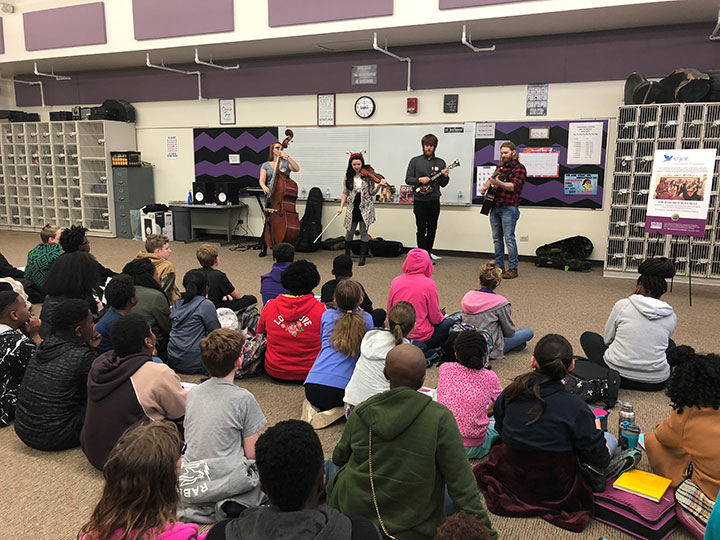 ---
FAQ
Q: How are artists selected for Opening Nights?
A: Artists are selected several different ways and numerous factors are considered when the director puts together the season's programming.
Factors considered include:
Suggestions from sponsors, ON members and audience members
Emerging artists who are growing in popularity or gaining national and international attention
Headliners and popular artists who are touring
Prior year ticket sales to determine the kinds of artists and genres that the community supports
Artists who are the best-in-class in their particular genre