From the Director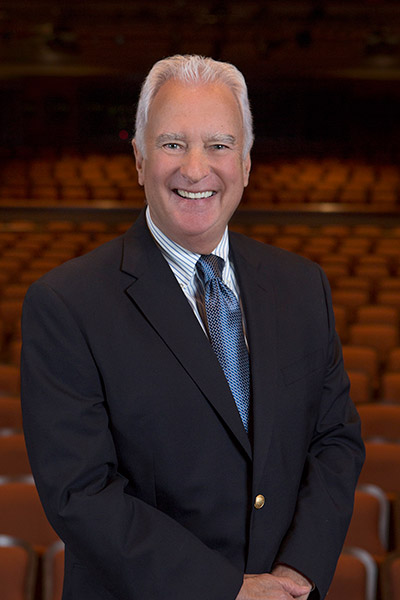 Greetings!
As we enter the festive Holiday Season, we have the opportunity to reflect on the things for which we are thankful.  It is our hope that Opening Nights provides you the opportunity to share memorable experiences with family and friends at performances in our community.
We know that this has been a challenging fall for many around us, and we are sensitive to their needs.  Further, we believe that the performing arts can be a catalyst in bringing people together.  This togetherness can serve to heal and be points of enlightenment and optimism in the daily routines that we each pursue.
One upcoming concert in particular is the Soweto Gospel Choir performing "Songs of the Free" on December 11 in Ruby Diamond Concert Hall. This program celebrates the centenary of the birth of the father of their rainbow nation, Nelson Mandela.  This engaging group can uplift the spirits and soul through the rhythms, rich harmonies, music and dance of South Africa.
On another note, if you attended one of the first seven performances of this season, please complete the survey that you received.  This means of providing input to me and the other Opening Nights Staff Members will help shape future programs and their locations on- and off-campus.
---
Survey—Your Thoughts Are Important to Us
In an effort to ensure Opening Nights continues to bring world-class performances to Tallahassee, while providing impeccable customer service, we emailed a survey to audience members who attended any of the first seven performances. We value your feedback, thoughts and suggestions and look forward to reading what you have to say. Once you complete the survey, you will be entered into a drawing for two tickets to an upcoming Opening Nights performance of your choice (some exceptions apply). Thank you in advance for your input.
We will send these surveys out periodically throughout the season and your comments are important to us. Please take 10 minutes to complete the survey. If you have attended a performance in September or October and have not received a survey, please contact lori.elliott@fsu.edu.
---
In the Spotlight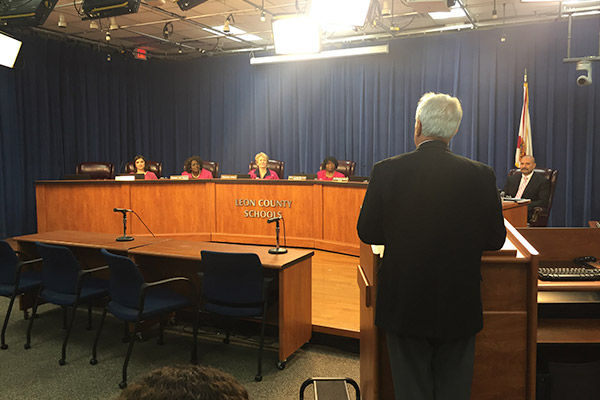 The Leon County School Board invited ON Director Michael Blachly to give an overview of this year's Opening Nights in Class programs. ON is providing arts educational programming to 12 different Leon County Schools for students from Kindergarten through 12th grade. By the end of the school year, Opening Nights in Class will have interacted with more than 5,000 students. Additionally, Blachly shared that ON will be expanding its educational footprint by offering programs in Bay, Wakulla, Jefferson and Gadsden counties this year as well.
---
FAQ
Q: How Can I Volunteer with ON?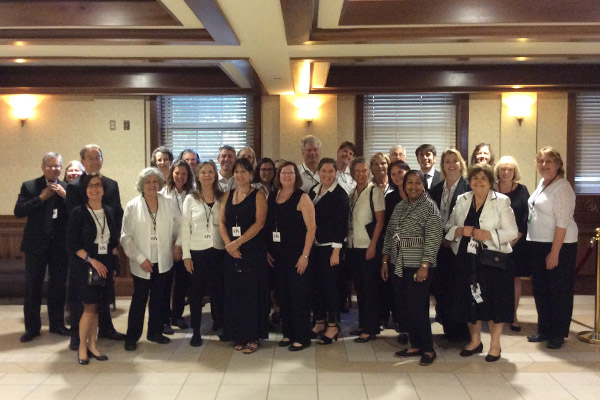 A: Each season, over 100 performing arts enthusiasts volunteer as ushers at Opening Nights events.  Volunteer duties vary by the needs of the performance, but often include scanning tickets, distributing programs, and showing patrons to their seats. It's a great way to meet people in the community while experiencing the arts. You may even discover a new favorite artist!
Volunteer Registration for our spring 2019 performances opens on December 3 at 8 am and closes on December 14 at 5 pm. Email on-housemanager@fsu.edu for more information or to be added to the email reminder list for registration dates.
Volunteering is open to anyone 18 years of age and older. If you've never volunteered before, we'd love to have you join the team! 
"I love volunteering with Opening Nights because I get to be a part of world-class music and entertainment being offered to our community."
– Debbie Gibson, Opening Nights Volunteer
---
Featured Performer–Anthony Trionfo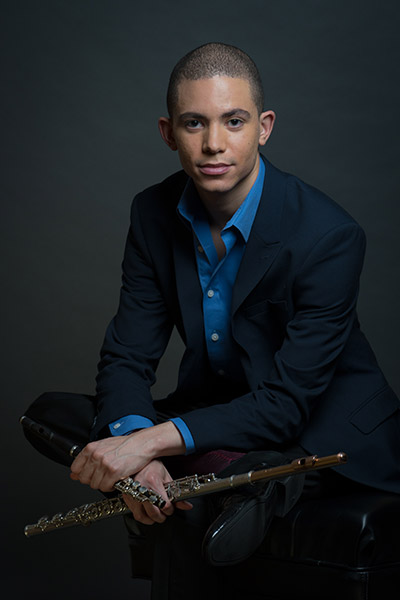 Praised as "a musician of prodigious talent and scintillating personality" by Oberon's Grove at his New York recital debut, flutist Anthony Trionfo is fast becoming a well-known name in classical-music circles. Earlier this year, he debuted in the Young Concert Artist Series at New York's Merkin Concert Hall and Washington DC's Kennedy Center, premiering a new work by YCA Composer-in-Residence Katherine Balch.
This rising talent has the distinction of being the first YCA artist to win the inaugural LP Classics Debut Recording Prize, granting him a commercial recording contract. He also won First Prize at the 2016 Young Concert Artists International Auditions and has received numerous other honors and prizes.
Join us this Thursday, November 15 at St. John's Episcopal Church at 7:30 pm to see classical music's exciting Young Concert Artist Anthony Trionfo. Get Tickets
Opening Nights makes it a priority to have several of the artists we present provide master classes for both FSU students and members of the community. Trionfo will present a master class for students from the studios of Eva Amsler and Karen Large, flute faculty in the FSU College of Music, as well as for members of the Tallahassee Flute Club and the Tallahassee Youth Orchestras.
---
Opening Nights in Class
November has been a busy month as Opening Nights in Class hosted the Centennial Bank Series with The New 76ers, a Tallahassee-based folk band, at four Leon County Schools. The folk trio shared the history of folk music, which included a colorful overview of historical moments in America's past that helped shape the creation of bluegrass, jazz and rock-n-roll as we know it today.
More than 1,000 students learned and sang along with the band, and some students even had the opportunity to play some of the instruments. The New 76ers also taught the students about protest songs by singing songs that were sung at the March On Washington in 1963 as well as songs heard on the radio today. The group covered Alessia Cara's "Scars to Your Beautiful" so the students could connect with a modern day protest song.
ON partner, the Florida Center for Reading Research, helped create educational materials that included a post-show handout that teachers could use in the classroom to further emphasize the concepts and ideas The New 76ers taught.
"The students are amazing and are so engaged and excited," said Kelly Goddard of The New 76ers. "A lot of these students never have been exposed to this type of music, live and in person, before. Seeing them light up after holding a mandolin for the first time is just the coolest feeling. We wish we could do this full time!"
Thank you to Centennial Bank for sponsoring this program for the second consecutive year. ON greatly appreciates their unwavering support of education in our local community.
Are you an educator? As we expand our Opening Nights in Class programming, we want to hear from you! Please contact Calla MacNamara to learn more about how your school or program can be involved at cmacnamara@fsu.edu or 850-644-2469.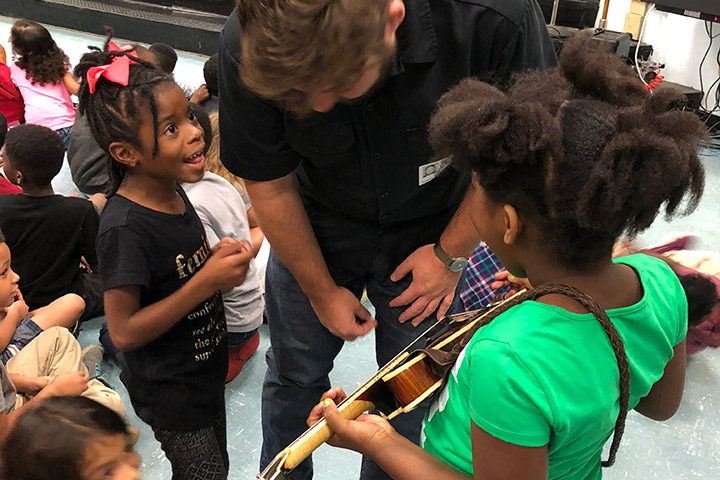 ---
ONewsworthy
This week is International Education Week. What better way to celebrate than to purchase tickets for one of the many international performances offered by Opening Nights this season? Opening Nights is Bringing the World to You!
Check it out.