From the Director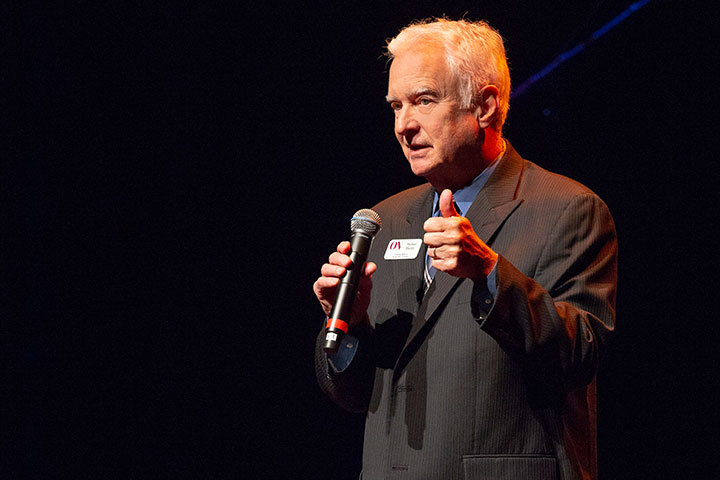 My thanks are extended to all of you who responded to the recent membership surveys. The input that you provided is helping us evaluate future membership benefits as well as directions in programming.
You let us know what you'd like to see on stage in coming seasons. The Association of Performing Arts Professionals (APAP) held its annual conference in New York City in early January. Each year, this professional gathering of artists, agents, managers and presenters is one of the best opportunities to select performances for upcoming seasons.
As we continue with the current season, we hope that you're enjoying performers you love and also trying something new! If you haven't seen the Cashore Marionettes, you will be amazed by the sophisticated puppetry, the depth of humanity portrayed, and the emotional connection you'll feel. An adult performance will be held Friday, Feb. 1 and a family-friendly matinee is scheduled for Saturday, Feb. 2. Both performances, sponsored by Tallahassee Community College, will be held at TCC's Fred Turner Auditorium.
As always, I appreciate your suggestions and welcome your feedback. A couple of survey highlights are included in this newsletter and we'll share more in a future email.
We look forward to seeing you at upcoming shows!
Sincerely,
Michael
---
Survey Result Highlights
Patrons requested that details such as performance length, intermission, and other relevant parking/traffic information (such as FSU basketball games at the Civic Center that could affect parking) be included in pre-show emails. Great feedback!
The last couple of pre-show emails have included this information. When artists provide performance details, Opening Nights will include them and will strive to provide relevant updates on parking and traffic. Thank you for your suggestions.
---
Opening Nights Presents First-Ever, Sensory-Friendly Performance
Opening Nights offered its first-ever, sensory- and family-friendly matinee performance in conjunction with Parsons Dance Company on Saturday, January 12. This performance was designed to include and be accessible for individuals on the autism spectrum, with developmental or cognitive disabilities, or with sensory sensitivity.
Opening Nights and Parsons Dance created a warm and welcoming environment, making what might be a first-in-a-lifetime event a positive experience. The performance included several technical modifications and volunteers received additional sensitivity training. Various day-of supports were made available to guests. Before the show, attendees could visit the Activity Area located in the lobby, which was equipped with toys, games and stuffed animals to help provide activities during unstructured wait times.
Volunteers had "fidget" toys to hand out to help channel energy and preoccupy guests. A Designated Quiet Area was provided for anyone needing a break from the performance or activity in the lobby.
The matinee performance was abridged to 60 minutes and included a brief Q&A with the Parsons Dancers and Artistic Director David Parsons. To accommodate guests with sensory sensitivities, modifications included reduced sound levels and keeping some of the house lights up throughout the show to minimize potentially frightening situations and reduce sensory stimuli. A Parsons Dance representative also navigated the audience throughout the performance, pausing between each piece to speak about what to expect next and what to look for.
Accessibility and inclusion are priorities in the arts community. Opening Nights staff is proud that the community strongly embraced our first effort at presenting a sensory- friendly performance. We hope to present more of these performances in the future.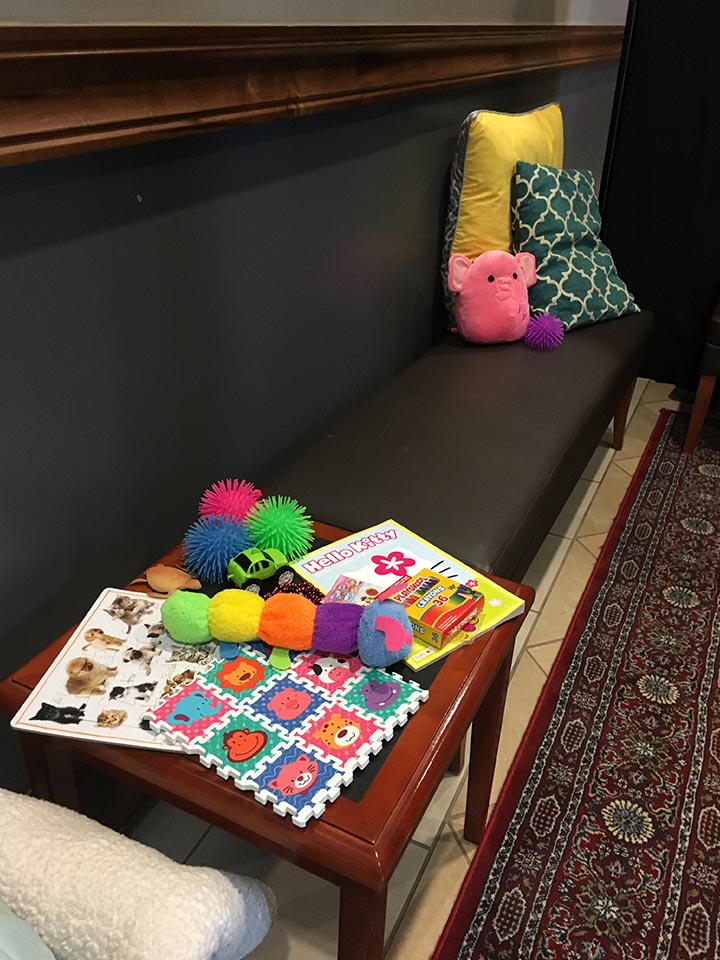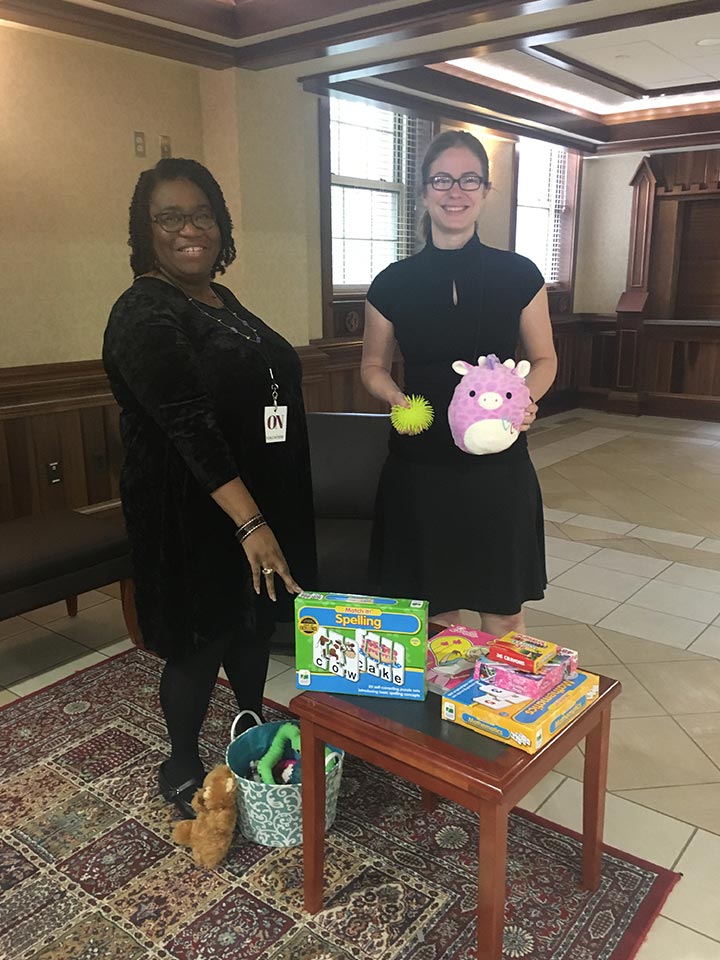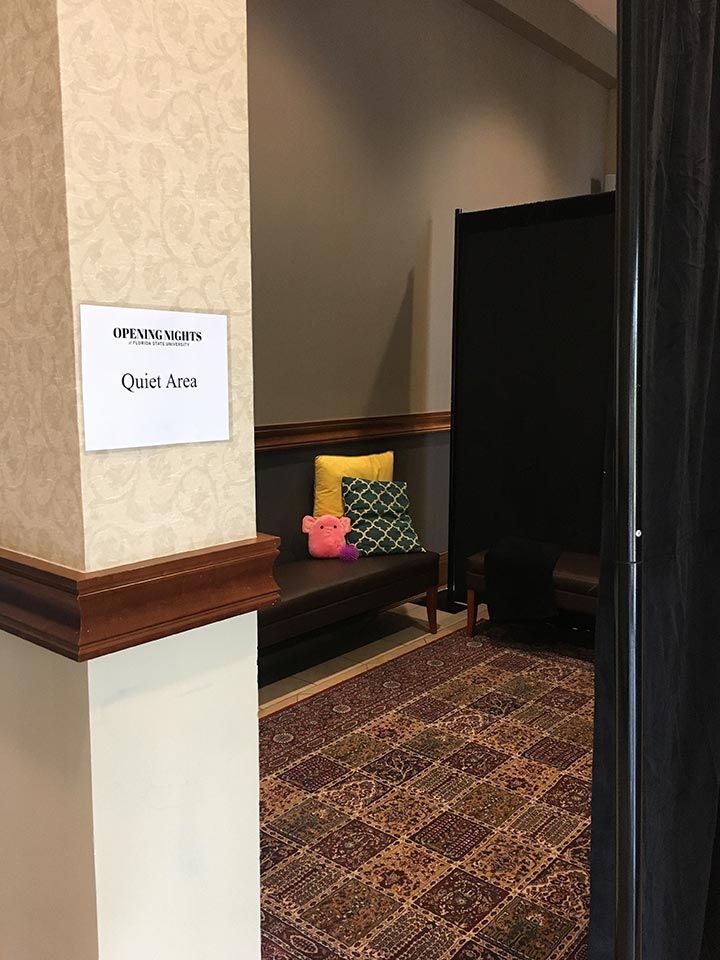 ---
Opening Nights in Class
During their short visit to Tallahassee, members of the Parsons Dance Company made a huge educational impact on the Tallahassee community!
The company hosted a joint master class with FSU Dance and FAMU Health, Physical Education & Recreation majors, demonstrating dance techniques unique to sensory-friendly performances.
Parsons Dance also visited Gretchen Everhart School to work with the students, showing them that dance is for everyone. FAMU students from the master class joined Parsons Dance at Everhart to provide additional support. The FAMU students hope to provide follow-up lessons with the Gretchen Everhart students in the future. Opening Nights in Class is connecting our community! Watch Video from Gretchen Everhart School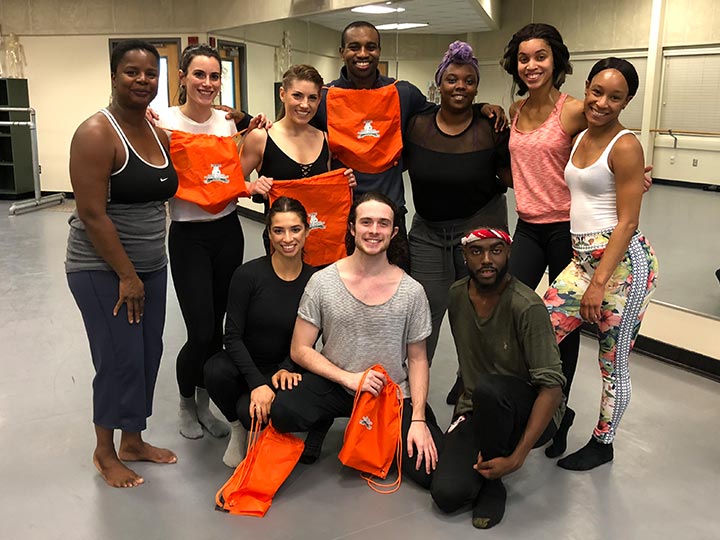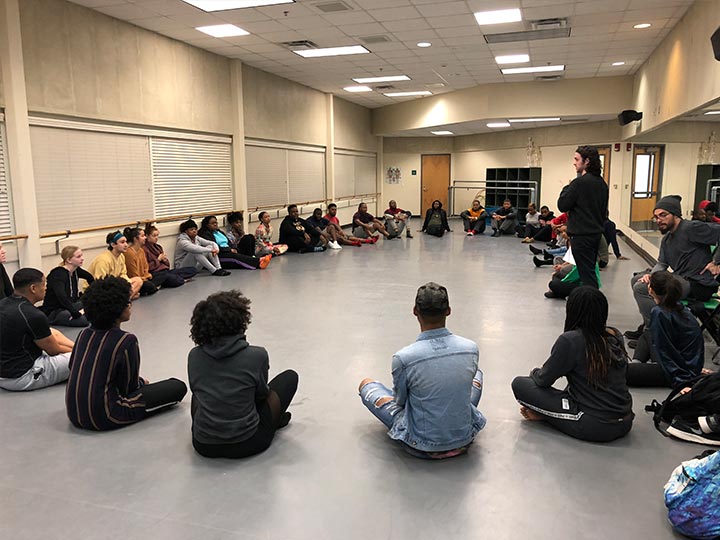 Parsons Dance Company hosted a joint master class with FSU Dance and FAMU Health, Physical Education & Recreation majors, demonstrating dance techniques unique to sensory-friendly performances.
---
Artist in the Spotlight–Joshua Bell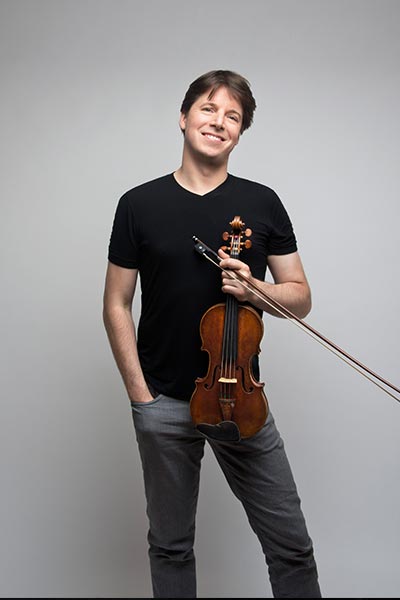 Did you know that Joshua Bell's violin is over 300 years old? His 1713 Huberman Stradivarius violin boasts a storied past that includes being stolen from Carnegie Hall and played for 50 years by a violinist who concealed the instrument with shoe polish and played principal violin with the National Symphony Orchestra during World War II.
Joshua Bell has written a story on his violin's remarkable history and how he came to own it. Read More.
Watch Robb Report's feature segment "Joshua Bell and His Red Violin"
---
Stay Tuned for 2019/20 Season Membership
We're getting ready to launch our membership campaign for the 2019/20 Season. Whether you're a renewing member or looking to get involved with supporting the arts, watch for updates and upcoming dates as we get ready to kickoff membership for the 2019/20 Season.