From the Director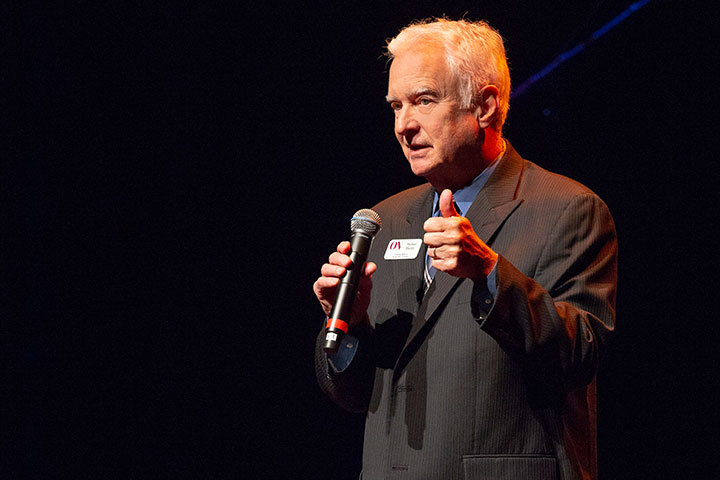 With continued thanks to those who completed the member survey that was distributed in December, we are still gleaning good information from your input.
"Headline Artists and Attractions" were listed as highly desirable program options for Opening Nights to present. We're striving to have a good number of these possibilities available in the 2019-20 Season.
Opening Nights is continuing to measure the prices of tickets with a focus on being as inclusive as possible. Understandably, headline attractions come to us with higher artists' fees, which have to be balanced with what we charge for admission. To that end, we'll do our best to have a range of musical artists who represent different genres so that there is an array of choices available to you.
Opening Nights' current season is in full swing. There are still 17 performances yet to come! Upcoming highlights include: slack key guitarist Makana who will be playing two nights at Goodwood Museum & Gardens and standup comedian Taylor Tomlinson who has a 15-minute Netflix special. We also have the privilege to present the Michael Feinstein Trio featuring standards and modern classics with a new twist, gypsy swing guitarists Lulo Reinhardt & Daniel Stelter from Germany and Jimmy Webb, the only artist ever to have received Grammy® Awards for music, lyrics and orchestration.
---
A Fantastic Evening with Boston Pops on Tour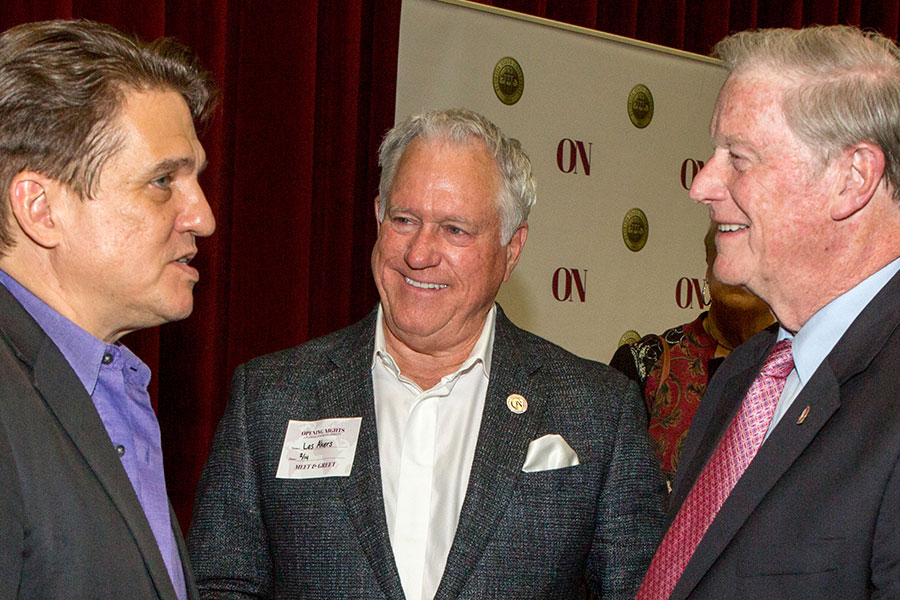 ---
Friendship With A Cello Named Matteo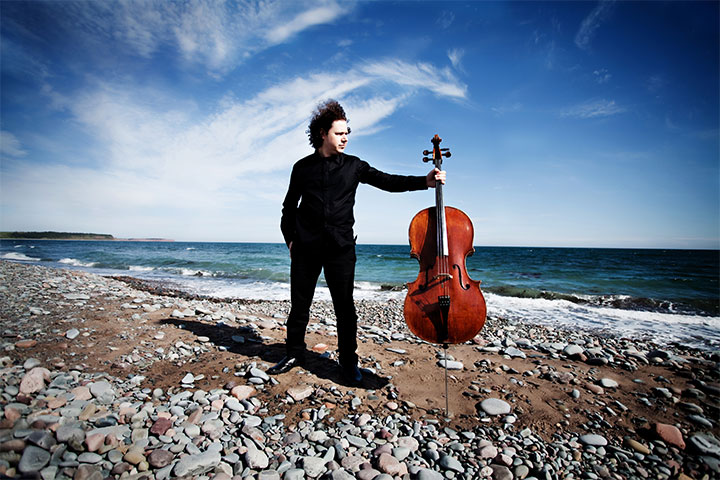 Matt Haimovitz had been playing his rare, multimillion-dollar 1710 Goffriller cello—which he lovingly calls "Matteo"—for 30 years until a fateful day in February 2017.
"I was reaching for the Poulenc score, and I was standing up, and I lost my balance," Haimovitz recalled in an article in The New Yorker. "I tripped, with one foot over the other, and I had to sort of make a decision. Do I land on the instrument, and let it basically go to pieces? Or do I let go of it and just hope for the best?"
The relationship between cellist and cello is unusually tight. "It's probably the instrument closest to the human voice in range," Haimovitz said. He described the necessity of wrapping oneself around the cello while playing. "You have to be good friends, intimate friends." Read about Matteo's fate in The New Yorker
---
Opening Nights in Class
Cashore Marionettes
A mix of local artists and puppeteers, STEM and stagecraft students from TCC, and FSU art majors participated in an exclusive workshop with award-winning puppeteer, Joseph Cashore, as part of Opening Nights in Class programming.  Mr. Cashore led the hands-on workshop, sponsored by Tallahassee Community College, through the process of bringing a marionette to life. Participants learned about a marionette's development—from the beginning stages of sketching and planning to the final stages of manipulation and movement.
Cashore shared a "behind the scenes" look into the life of his creations by discussing how he designed the marionette controls, the proper stringing of a marionette, and puppet anatomy—including balance, the distribution of weight, and the construction of the joints.
Joseph Cashore has received numerous awards, including the highest honor an American puppeteer can receive, a UNIMA (Union Internationale de la Marionette) Citation of Excellence.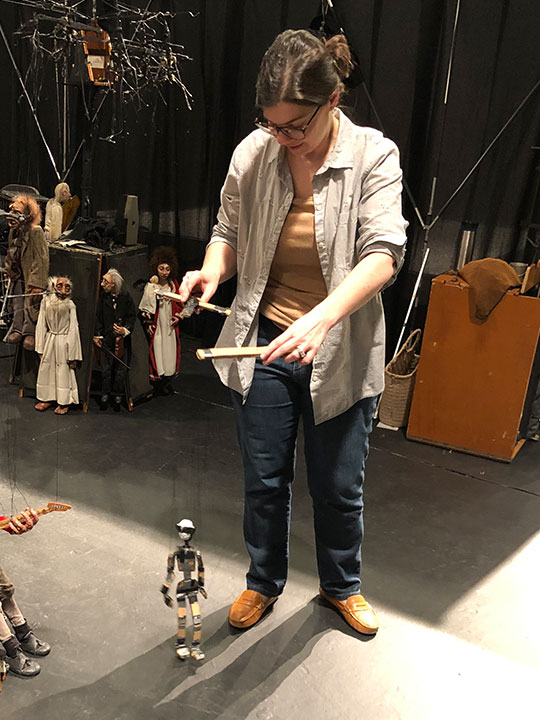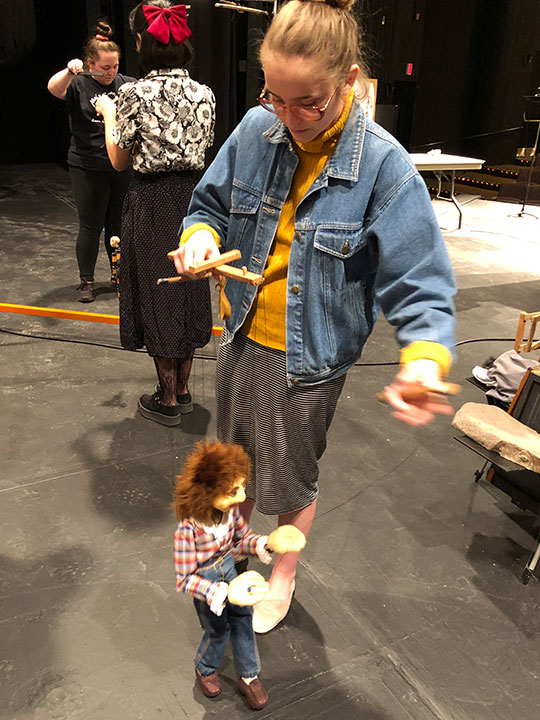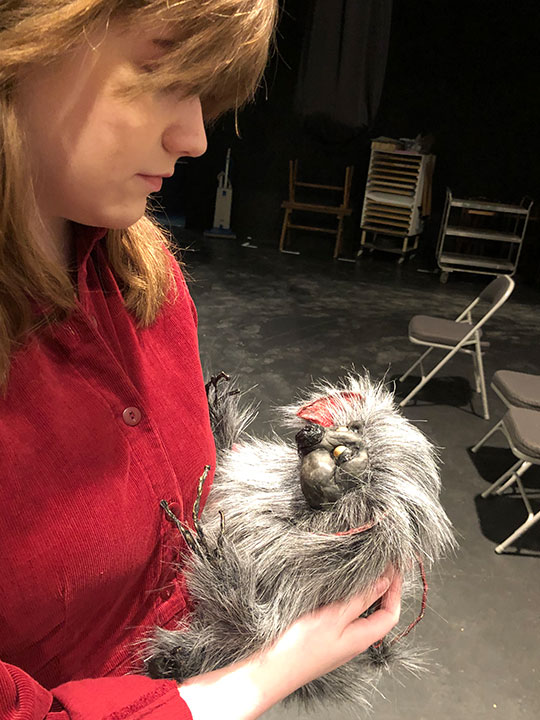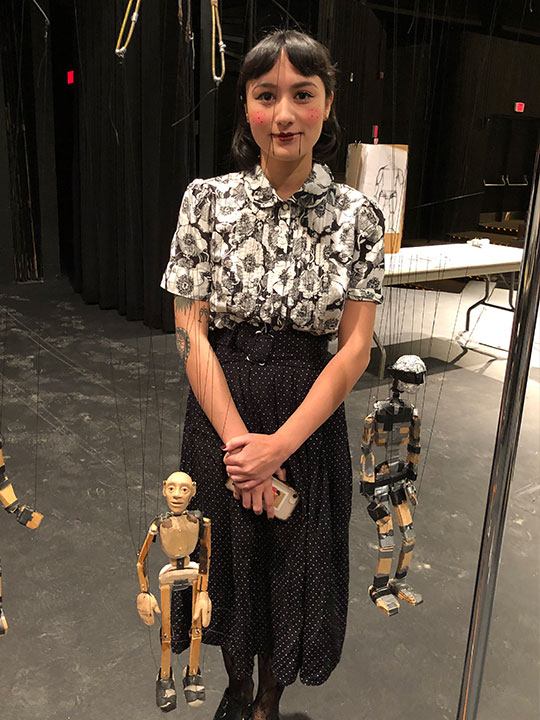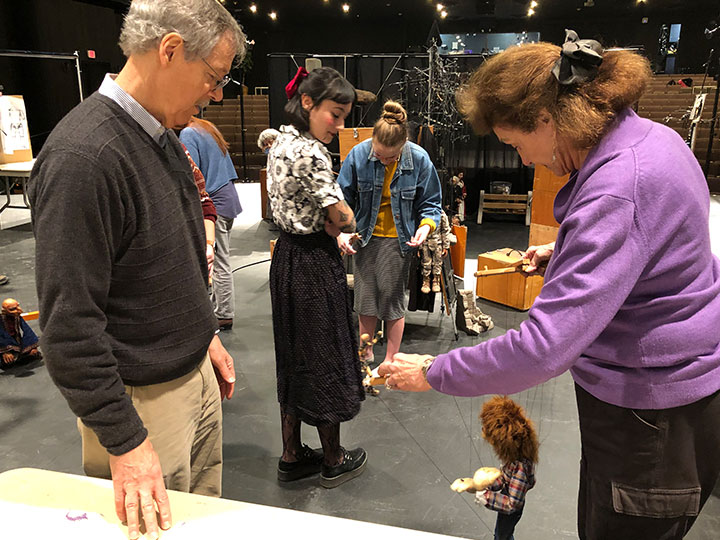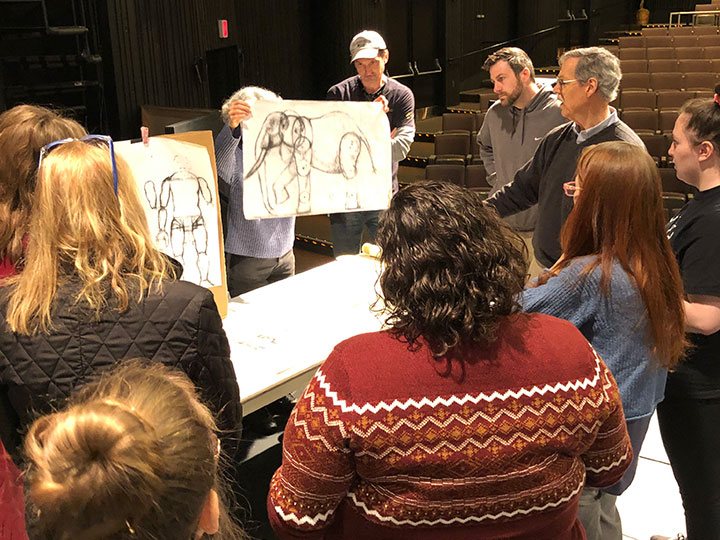 ---
Artist in the Spotlight: Makana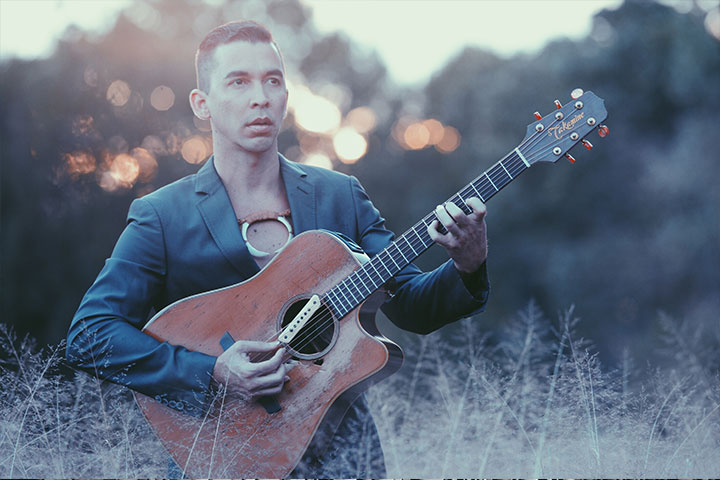 A protégé of the Hawaiian slack key guitar legends, including Bobby Moderow Jr. and the late master Uncle Sonny Chillingworth, Makana has dedicated his life to perpetuating as well as evolving the traditional Hawaiian art form. Slack key or Ki Ho'alu, which is nearly 200 years old and indigenous to Hawai'i, is characterized by "slacking" the strings to open chords.
From this tradition Makana has evolved his own dynamic, high-octane style, coined "Slack Rock": slack key infused with elements of bluegrass, rock, blues and raga. Makana's playing has garnered praise from such guitar luminaries as Kirk Hammett (Metallica) and Pepe Romero (Spanish Flamenco Master). Makana is considered one of the "greatest living players" (Esquire Magazine) whose "instrumental brilliance bears comparison with the work of such groundbreaking acoustic guitarists as John Fahey and Michael Hedges" (Maui News).
Described as "dazzling" by The New York Times, Makana has earned international acclaim as a guitarist, singer, composer and activist who is widely known for lending his musical talent for social change. He has been a TEDx talk presenter, and his guitar playing has been featured on three Grammy-nominated albums, including the soundtrack of the Academy-Award winning film "The Descendants."
Buy Tickets
---
Classical Guitar Society of Tallahassee
GRAMMY® Award-winning classical guitarist David Russell will be a part of the FSU Housewright Scholars Residency from February 26 to March 1 at the Florida State University College of Music. Russell is world renowned for his superb musicianship and inspired artistry. It's been 30 years since Russell last visited FSU, so his residency is not to be missed!
For more information visit: https://guitartallahassee.com/20162017-recital-series/