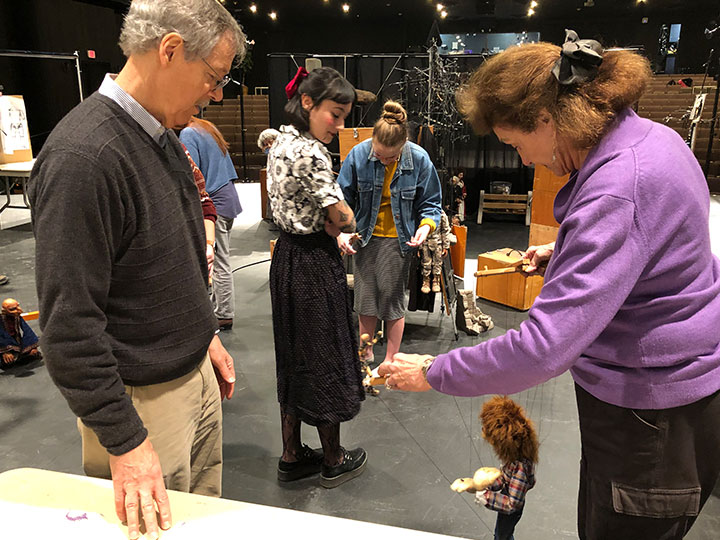 A mix of local artists and puppeteers, STEM and stagecraft students from TCC, and FSU art majors participated in an exclusive workshop with award-winning puppeteer, Joseph Cashore, as part of Opening Nights in Class programming.  Mr. Cashore led the hands-on workshop, sponsored by Tallahassee Community College, through the process of bringing a marionette to life. Participants learned about a marionette's development—from the beginning stages of sketching and planning to the final stages of manipulation and movement.
Cashore shared a "behind the scenes" look into the life of his creations by discussing how he designed the marionette controls, the proper stringing of a marionette, and puppet anatomy—including balance, the distribution of weight, and the construction of the joints.
Joseph Cashore has received numerous awards, including the highest honor an American puppeteer can receive, a UNIMA (Union Internationale de la Marionette) Citation of Excellence.