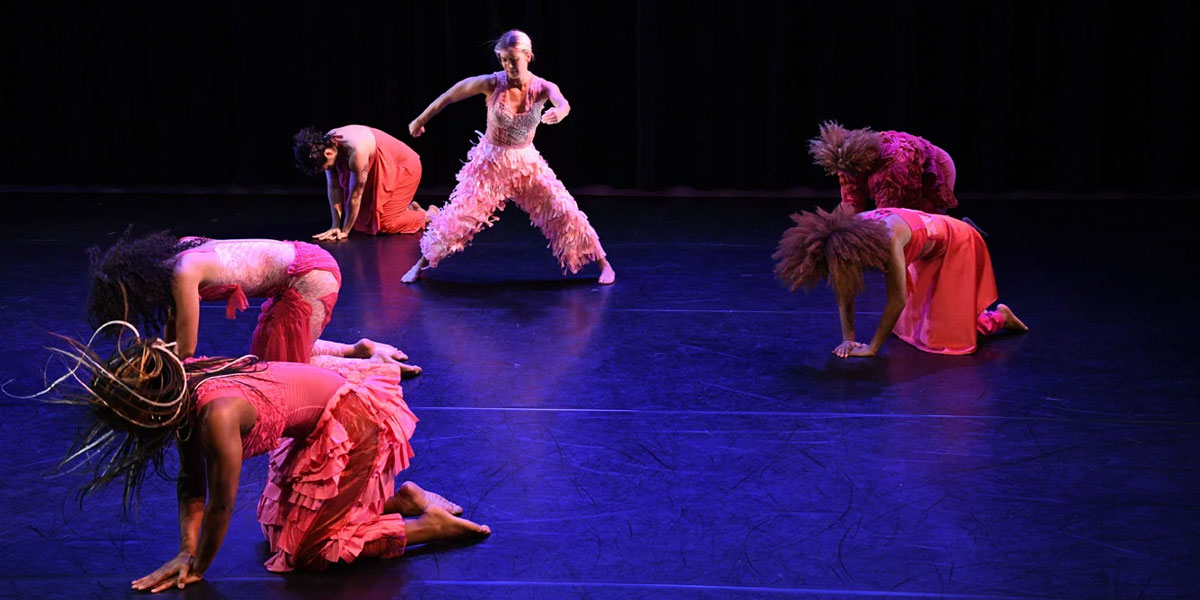 In the world of contemporary dance, there are artists who push boundaries, challenge conventions, and create awe-inspiring performances that leave audiences spellbound. Adele Myers, an alumna of Florida State University, is one such visionary. Her journey through the realm of dance has been nothing short of remarkable, and her latest production, T.W.I.S.T., is a testament to her talent and creativity.
Adele Myers began her journey by getting her BA from Sarah Lawrence College, a One-Year Special Certificate from the London School of Contemporary Dance. She continued towards her goal of opening a dance company by earning an MFA with a focus on Dance Pedagogy and Choreography at Florida State University, where she honed her skills and developed her unique artistic voice. Her time at FSU was marked by a dedication to her craft and a tireless pursuit of excellence, traits that continue to define her work today. The university's esteemed dance program provided the perfect foundation for her to explore her passion and prepare for a career in the dance world.
What sets Adele Myers apart as a choreographer is her ability to blend the traditional and the contemporary seamlessly. Drawing on her rich training and experiences, she infuses her work with a unique blend of athleticism, fluidity, and emotional depth. Her choreography has the power to move audiences, leaving a lasting impact that lingers long after the final bow.
T.W.I.S.T., short for "These Women in Space and Time," is Adele Myers and Dancers' latest creation. T.W.I.S.T. is a foot stomping, soul quaking, and heart pounding evening-length dance theater performance performed by five female athletes of the heart who embody Myers' signature fusion of personal theatricality and robust physicality.
Adele Myers' journey from her days as a Florida State University student to her current status as a trailblazing choreographer and dancer is a testament to the power of dedication, passion, and artistic innovation. T.W.I.S.T. is set to be another milestone in her illustrious career, offering audiences a chance to witness the magic of her choreography and the depth of her storytelling.
As we eagerly anticipate the premiere of T.W.I.S.T., we celebrate Adele Myers not only as a talented alumna of Florida State University but also as an artist who continues to redefine the boundaries of contemporary dance, one mesmerizing performance at a time. Tickets to see T.W.I.S.T. are available.