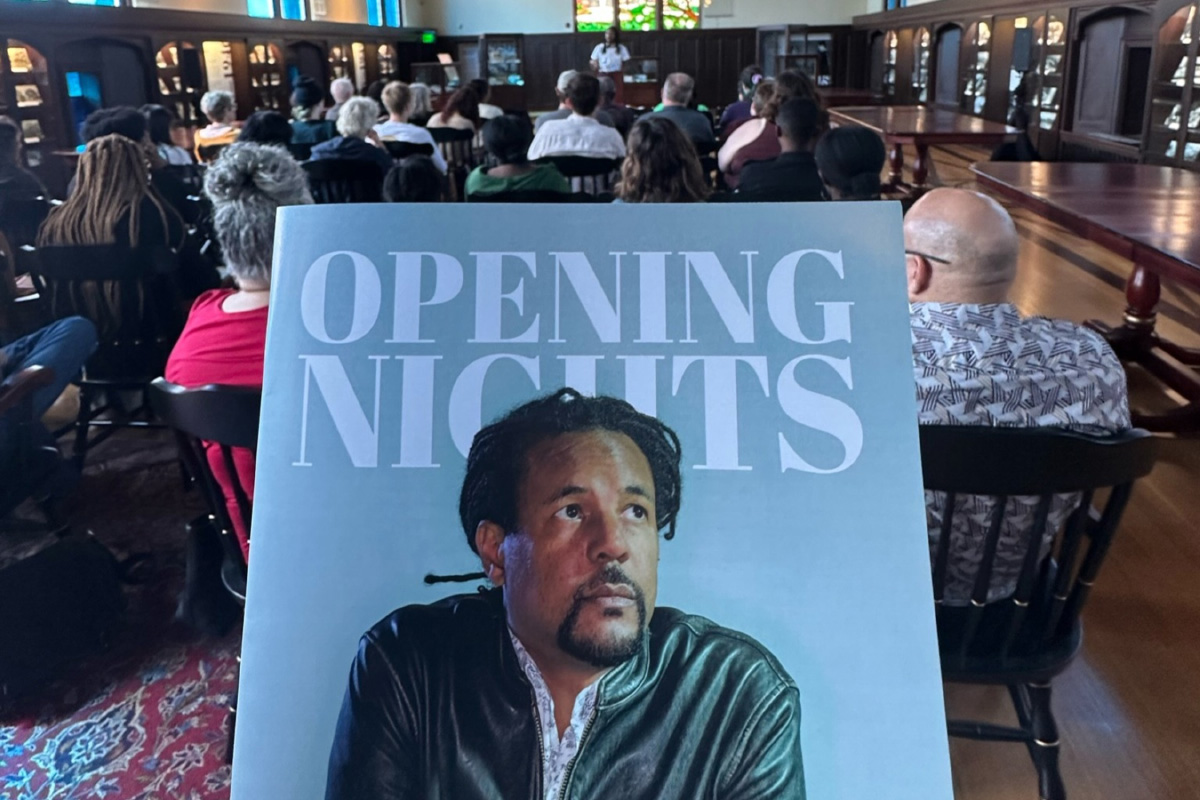 In celebration of Black History Month, Opening Nights hosted numerous literary events surrounding bestselling African-American author Colson Whitehead.
Opening Nights started out the literature celebration with a panel discussion about Colson Whitehead's bestselling novel The Nickel Boys, a harrowing tale set in Tallahassee that is based on the Dozier School. This discussion was moderated by Dr. Maxine Montgomery, one of FSU's distinguished Professors of English. The panel consisted of Dr. Reginald Ellise, Assistant Dean at FAMU, Ravi Howard, an FSU English professor, and Pastor Derek Steele, a local author and activist. The panelists touched on how the modern civil rights movement compares to the past, nonviolent activism, and confronting your own history. "I appreciated the push and pull between the specifics of the black experience that were carefully touched on and the universality of the struggle for self-actualization and autonomy that the panelists described," said Mimi Kurlas, one of Dr. Montgomery's students.
Upon his arrival to Tallahassee, Whitehead hosted a private lecture with 50 FSU English students, followed by a question-and-answer session. The students got the opportunity to engage and talk with a best-selling author, and they were personally invited to his public performance.  "While the panel on Colson Whitehead's The Nickle Boys and the Tallahassee Civil Rights Movement offered an opportunity to glean insights about an important moment in our history through a conversational exchange between faculty from FAMU, Florida State, along with the son of the late Reverend C. K. Steele, the master class afforded students, faculty, and Tallahassee residents a rare opportunity to engage with one of the most gifted fiction writers and public intellectuals of our time. Both events played a key role in fostering institutional collaboration between various constituent groups in Tallahassee as well as enlightening the public about Whitehead's important work," said Dr. Maxine Montgomery.
Colson Whitehead finished off this fantastic literature series with his speaker event in Ruby Diamond. Whitehead took the stage to share his journey as an author and talk about his writing process. He concluded his talk by opening the floor to questions from the audience. Whitehead's amazing journey and dedication to interacting with his audience members made these events unforgettable.