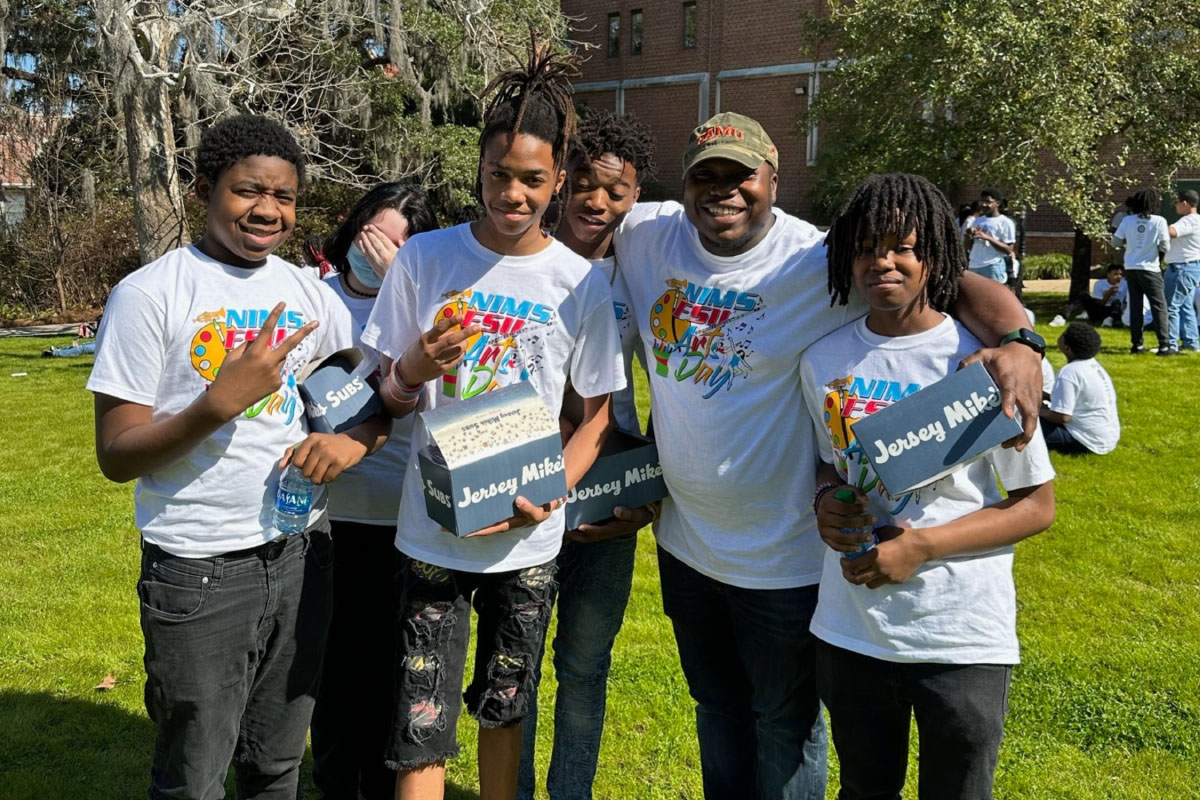 Dr. Benny Bolden, principal of Nims Middle School, was the 2022 recipient of the Arts Advocate award. As a part of this honor, his school received an exclusive Step Afrika! performance. FSU's Schools of Dance and Theatre instructors also provided educational programs at Nims leading up to the students' day at FSU.
"My objective for the day is to show my students the arts opportunities available at the college level and how a college degree can help open doors for future economic opportunities. I want to show how the arts programs and opportunities we are providing at Nims Middle School can continue through college either in earning a degree or in participating in various college student clubs and activities for enjoyment and developing social skills." Dr. Benny Bolden.
600 students were bused to Ruby Diamond for this exclusive show from Step Afrika, a professional dance company dedicated to the tradition of stepping. These students were able to watch the dancers and show off their moves through interactive instruction from the performers.
After the dance performance, the students got to hear a special presentation from FSU's Center for Academic Retention and Enhancement (CARE). The students got to hear about the opportunities available from attending university.