From the Director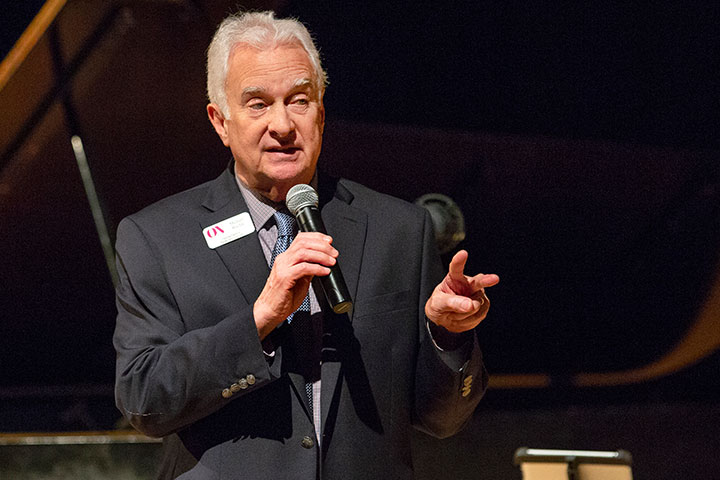 It's a pleasure being able to share additional educational outreach activities under the auspices of Opening Nights at Florida State University. During the 2018-19 Season we plan to host 35 events that include artists in schools from kindergarten through 12th grade in Leon, Wakulla, Gadsden, Jefferson and Bay Counties, interaction with college students at Florida State University, Florida A&M University and Tallahassee Community College, and public engagement beyond the classroom at local restaurants.
Artists have approached students in normal classrooms, school assemblies and in environments geared to those with special and unique learning needs. The exposure has extended the range from Title 1 schools to private learning academies.
Recently, Makana, a singer-songwriter from Hawaii provided six outreach programs in addition to his two public performances at Goodwood Museum and Gardens. After working with elementary school students in Wakulla and Gadsden Counties, he remarked that these students were the most engaged of any he's taught; they were attentive, responsive, energized and focused. Further, while he perceived these more rural schools to have less resources, he noted the importance of our Opening Nights in Class programs to encourage students to reach their potential and not "leave them behind" because of limited resources.
---
Artist in the Spotlight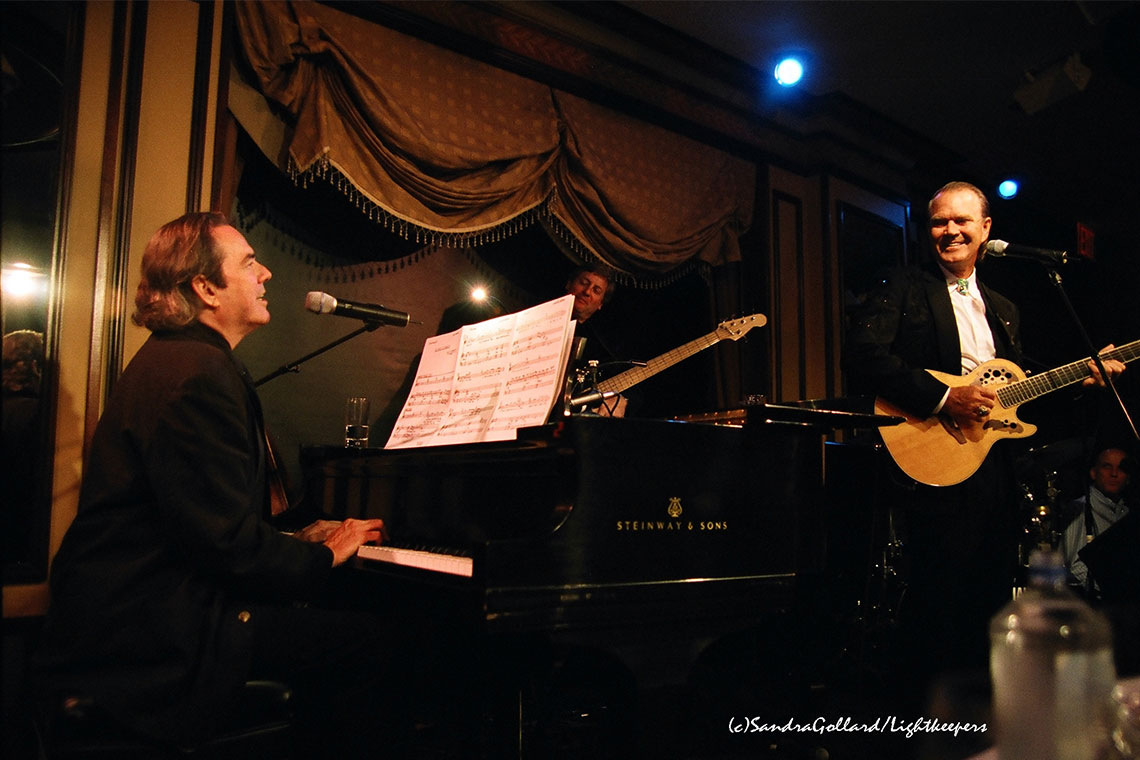 Opening Nights will present Jimmy Webb, The Glen Campbell Years, this coming Tuesday, March 26 at 7:30 pm in Ruby Diamond Concert Hall.
In this multimedia performance, Webb's stories are punctuated with photos, video and audio clips from his private collection, offering a rare window into the private lives of these two music legends. This concert pays homage to Campbell through virtual duets, new music videos, and stories of how these iconic songs came to be.
Jimmy Webb boasts a storied, decades-long career as a hit songwriter. His chart-topping songs include "Worst That Could Happen," "Wichita Lineman," "Up, Up and Away" and "MacArthur Park" to name a few.
This concert will bring back shared musical memories, giving rare insight into these two pop icons and the indelible mark their symbiotic craftsmanship made on American music.
Webb brings fans of his music a unique connection to their favorite songs, revealing the stories behind the legacy he created with his friend Glen Campbell.
Don't miss your opportunity to see mostly never-before-seen photos from Webb's personal collection of these two music icons. Travel back in time to witness the talent of one of music's greatest collaborations and the indelible mark Webb and Campbell left not only on American music but all over the world.
Buy Tickets
---
Hawaiian Slack Key Guitarist Makes Waves
Makana is not only a passionate performer but a committed educator, activist, and advocate. He is dedicated to making the world a better place for both current and future generations.
During his four-day stay in Tallahassee, Makana visited five elementary schools in Leon, Gadsden, Wakulla and Jefferson Counties, teaching more than 1,000 students about Hawaiian culture. He shared the history of the Slack Key guitar and provided an overview of Hawaiian food, native birds and popular words and phrases.
Educational materials created between him and the Florida Center for Reading Research reinforced his performance. Through his music and words, Makana honored Hawaiian elders whose wisdom has been passed down through generations—bridging the gap between arts and humanity.
Makana also had the opportunity to visit FSU's Center for Global Engagement as part of their Engage Our World series. These series feature guest speakers who host dialogue sessions about Global issues and the influence students can have on the world. Students lined up after Makana's program to ask him questions and share their stories.
"I have never seen so many students stay after and talk to a speaker after a lecture," said Dr. Tanu Kohli-Bagwe, Teaching Faculty at the Center. ""Students enjoyed his generosity with his time, attention, and willingness to follow up with them. Makana's personable nature appealed to them a lot!"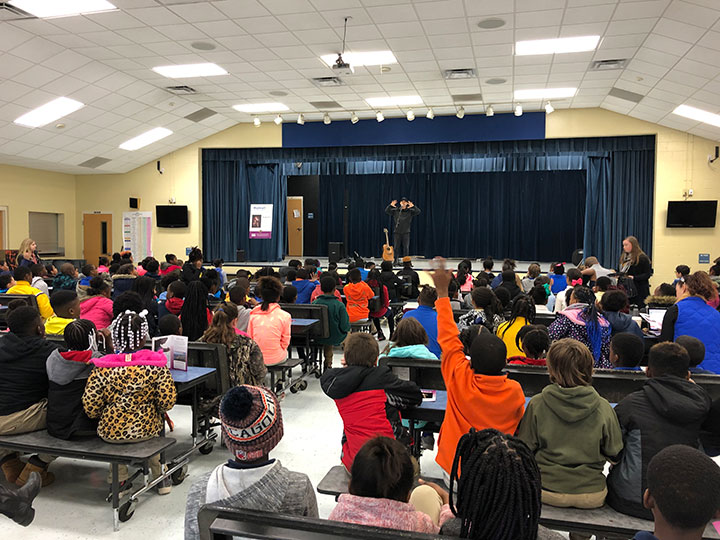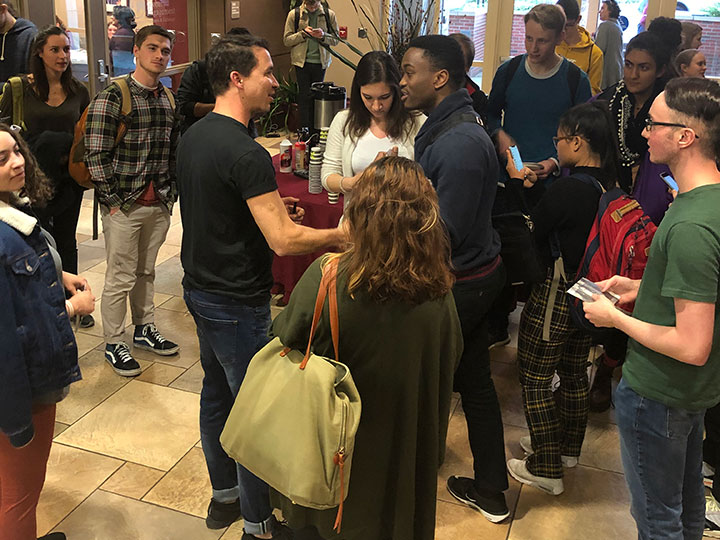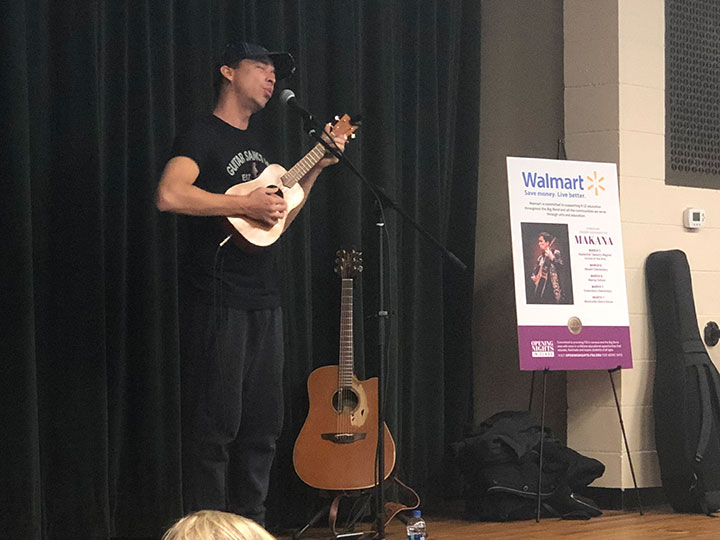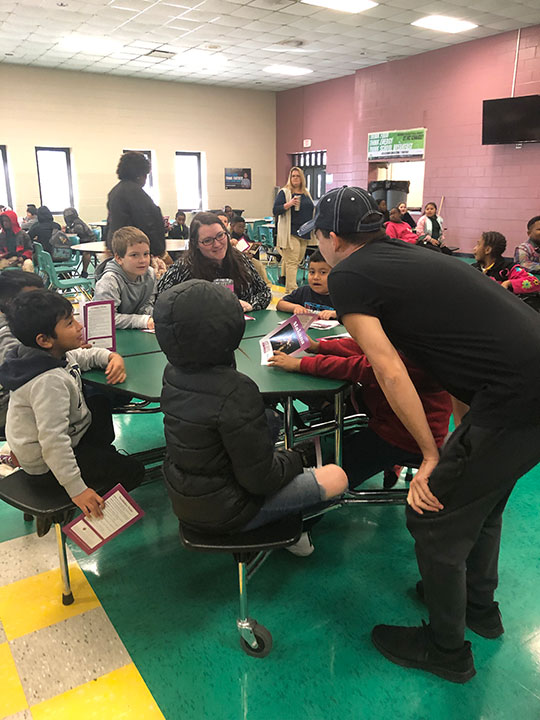 ---
Support the Performing Arts!
Opening Nights is kicking off its annual Membership and Sponsorship campaigns. The performing arts bring people together for a shared experience. Please consider supporting Opening Nights so we can continue presenting world-class artists as well as expanding our educational outreach program. More Information