Director's Column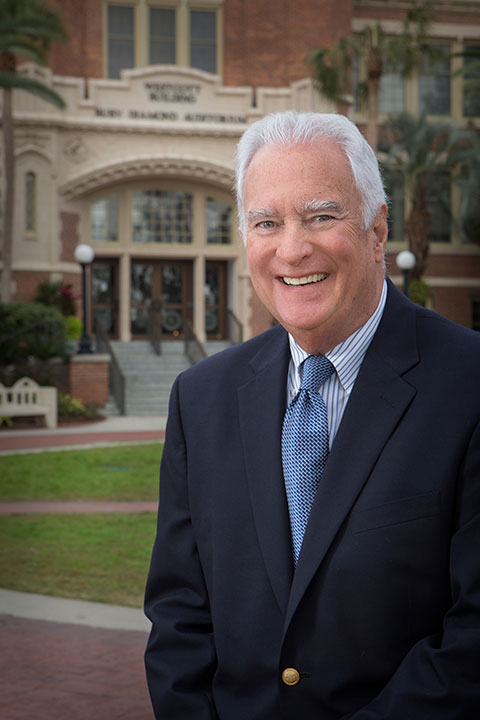 It's my pleasure to welcome you to the start of the 2019-20 Opening Nights Season, which is dedicated to President Emeritus Sandy D'Alemberte in memory and recognition of his leadership in establishing what was originally known as "Tallahassee: Seven Days of Opening Nights."
I would like to introduce two new members of the Opening Nights Staff: Brad Lister, Ticket Office Manager; and, Jeremy Eason, Marketing & Communications Manager. Both of these individuals are critical participants in our efforts to deliver the best information and services to you, our patrons, as we launch into the next eight months of performances. Alongside Brad and Jeremy are a strong cadre of Florida State University student interns that are dedicated to the programs under our auspices and the quality of delivery with each event.
As you enter the 2019-20 Season with us, please let us know what we can do to make your experiences more enjoyable. Your input and feedback mean a lot to each of us and we appreciate your comments. It's our pleasure having you with us.
Warmly,
Michael
Director, Opening Nights at Florida State University
---
Chain of Parks Art Festival Event Announced!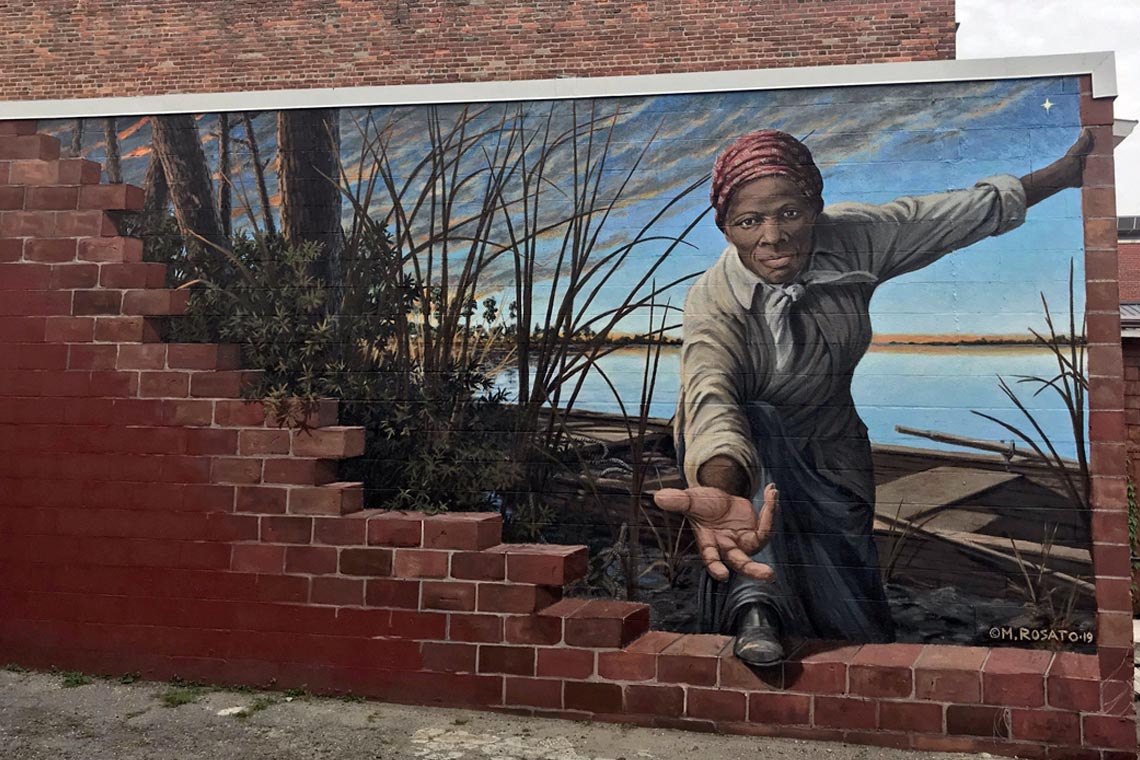 Michael Rosato will be the featured artist for the Opening Nights Chain of Parks Art Festival Event. The lecture will be held on April 16, 2020, in the FSU Alumni Center Ballroom. Tickets are $25 and include a pre-lecture reception with the artist that begins at 6:30 pm.
Michael Rosato specializes in designing and painting large-scale murals for public and private spaces. Mr. Rosato is regularly commissioned to create artworks for display in museum exhibits, corporate headquarters, retail spaces, restaurants, sports arenas, outdoor venues and private residences. His recent mural of abolitionist and conductor on the Underground Railroad, Harriet Tubman, has received international acclaim. For more information, please visit the Chain of Parks Event.
---
$10 College & High School Student Rush Tickets
This year, students have the opportunity to purchase $10 Student Rush Tickets with their student ID the day of the show at the Opening Nights Ticket Office located in the Westcott Building, Suite 216, from 10 am to 4 pm or at the performance venue 1 hour prior to the show. Please note that Student Rush ticket sales end 15 minutes before the performance start time. For Saturday and Sunday performances, Student Rush tickets may be purchased in the Opening Nights Ticket Office the Friday before the performance from 10 am to 4 pm and on the day of performance at the venue 1 hour prior to the show. K-12 students are also eligible to purchase $10 Student Rush tickets with a valid ID or other student identification. For more information, please visit Student Rush Tickets.
---
ON in September
The beginning of the 2019-20 season is just around the corner, with St. Paul & The Broken Bones kicking off the season on September 16. The retro-soul-rock band's three albums have earned them national recognition, which has also included opening for The Rolling Stones, appearing on The Late Show with David Letterman, Jimmy Kimmel Live, Conan, Late Night with Seth Meyers, Austin City Limits, and The Late Show with Stephen Colbert. St. Paul & The Broken Bones: Tickets & Info
Also ON stage in September is Sinatra with Matt Dusk. This cool, classy show transports you to the 60s where Dusk pays homage to Sinatra with new arrangements of "Come Fly with Me," "I've Got You Under My Skin," "Fly Me To The Moon," "One For My Baby," and more. Sinatra and Jazz lovers alike will revel in this journey to one of music's most elegant eras. Sinatra with Matt Dusk: Tickets & Info
---
Mix and Mingle Member Mixer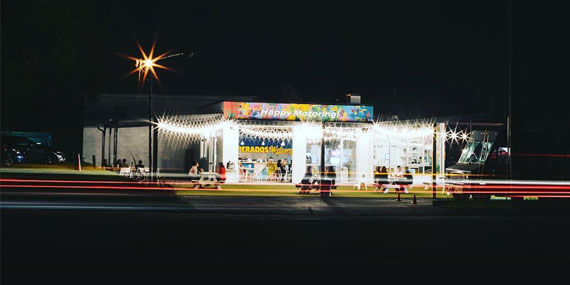 ON Members and Sponsors are invited to Happy Motoring on September 25 from 6 to 8 pm as Development Council Chair Gus Corbella and Development Council Member Susan Stratton serve as the evening's guest bartenders. All tips will go to support Opening Nights in Class educational events, so please join us for a good cause and get to know your fellow Opening Nights Members and Sponsors as we celebrate the start of the 2019-2020 season!
---
FSU Now a Top 20 University!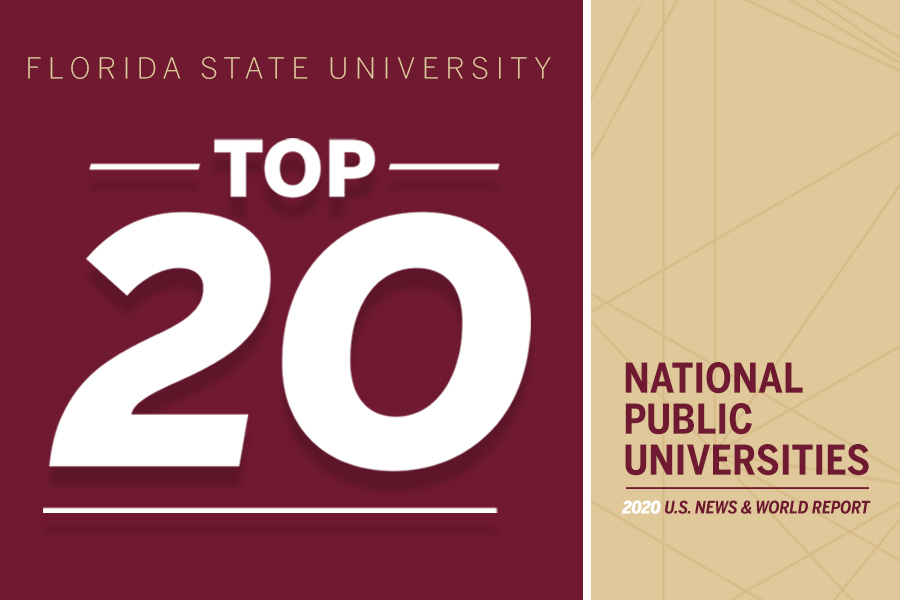 U.S. News & World Report Ranks FSU No. 18 Among Public Universities
Florida State University soared eight spots to No. 18 among national public universities in the latest U.S. News & World Report rankings, meeting and well exceeding its goal of joining the Top 25. It's the greatest single-year improvement in university history. The rankings appear in U.S. News & World Report's "Best Colleges 2020" guidebook. Read More about FSU Now a Top 20 University!
---
Drink Tickets Available for Purchase Ahead of Time
To make the patron experience more enjoyable and reduce wait times, drink tickets may be purchased ahead of time for use at future performances. More information will be available in the lobby at St. Paul & The Broken Bones. Drink tickets will be valid throughout the 2019-20 Season.
---
Venue Change
The venue has changed for three Opening Nights performances from Pearl in the Wild to Goodwood Museum & Gardens. Julie Fowlis, James LeBlanc & The Winchesters, and Riders in the Sky will now be held at Goodwood. Performance dates and times remain the same, and tickets are still available. Seating is general admission. Food trucks and a bar will be on site, offering food and drink for purchase. For questions about the venue change, please email openingnights@fsu.edu or call the Ticket Office at 850-644-7670.